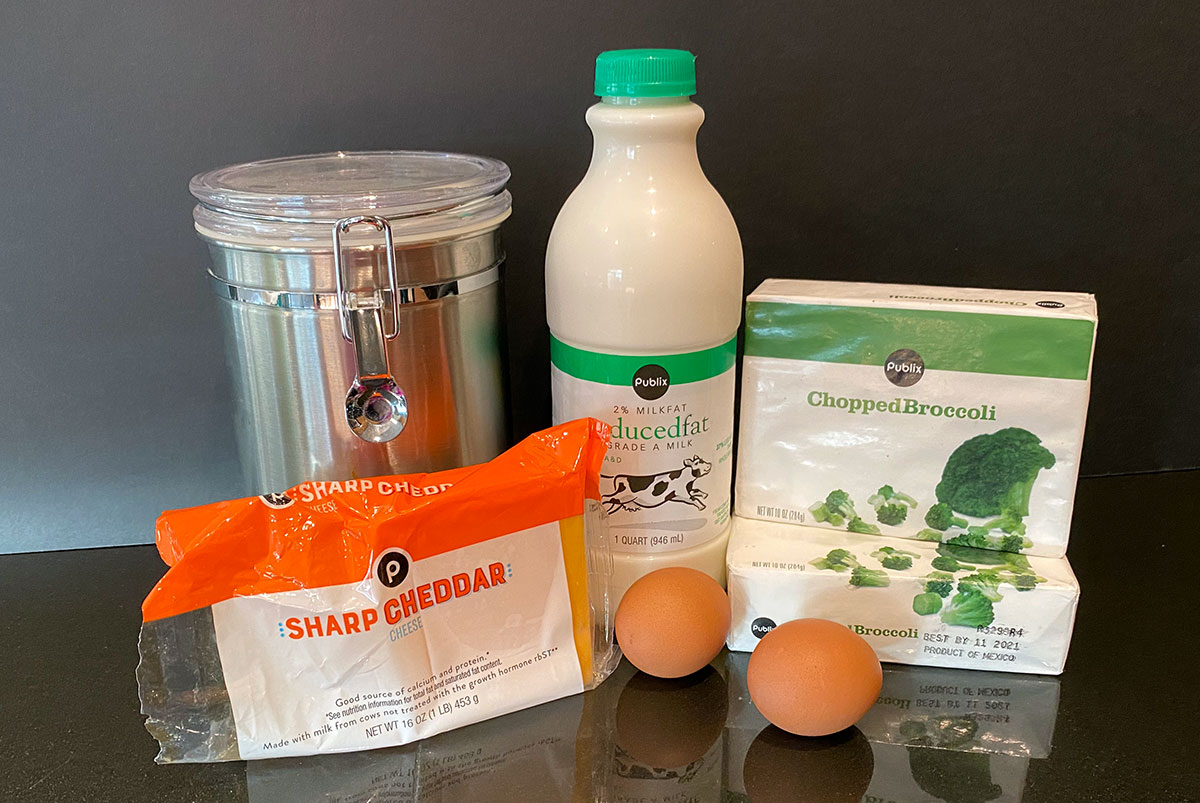 Oh man, this Broccoli Puff recipe has it all! It's easy. It's cheesy. It's pooffy. It's a classic vintage recipe that can really be adapted in a variety of ways. This a great side dish and would be perfect as a take-along dish for any pot luck. I stuck to Grandma's recipe pretty closely, but I think you could easily use fresh broccoli (cooked first) or almost any other veggies you can think of. Grandma's recipe card mentions corn and spinach but mushrooms, onions, carrots, zucchini all could be great. Swapping out the type of cheese used could be a great way to really take it up a notch, too. I could see this being made with a really good Gruyère – YUM!
One thing I did change for this Broccoli Puff (kind of) is the Bisquick. I hate getting a big box of something like that for one recipe and not using it all up before it goes bad. So for things like Bisquick, or cake flour, etc. I usually just make my own. You can easily make your own Bisquick at home buy combining the following ingredients with a pastry blender:
1 Cup All Purpose Flour
1 ½ Teaspoons Baking Powder
¼ Teaspoon Salt
1 Tablespoon COLD Butter
Making your own Bisquick is not only cheaper, reduces waste and is better for the environment, but I think it's probably healthier, too. I just like having a better understanding of everything that's going into my food! If you've got Bisquick on hand though – use it!
Regardless of what veggies you use, what cheese you use or if you make your own Biquick or not – I'm sure you'll LOVE this easy and delicious side dish. If you give it a try, let me know in the comments below!