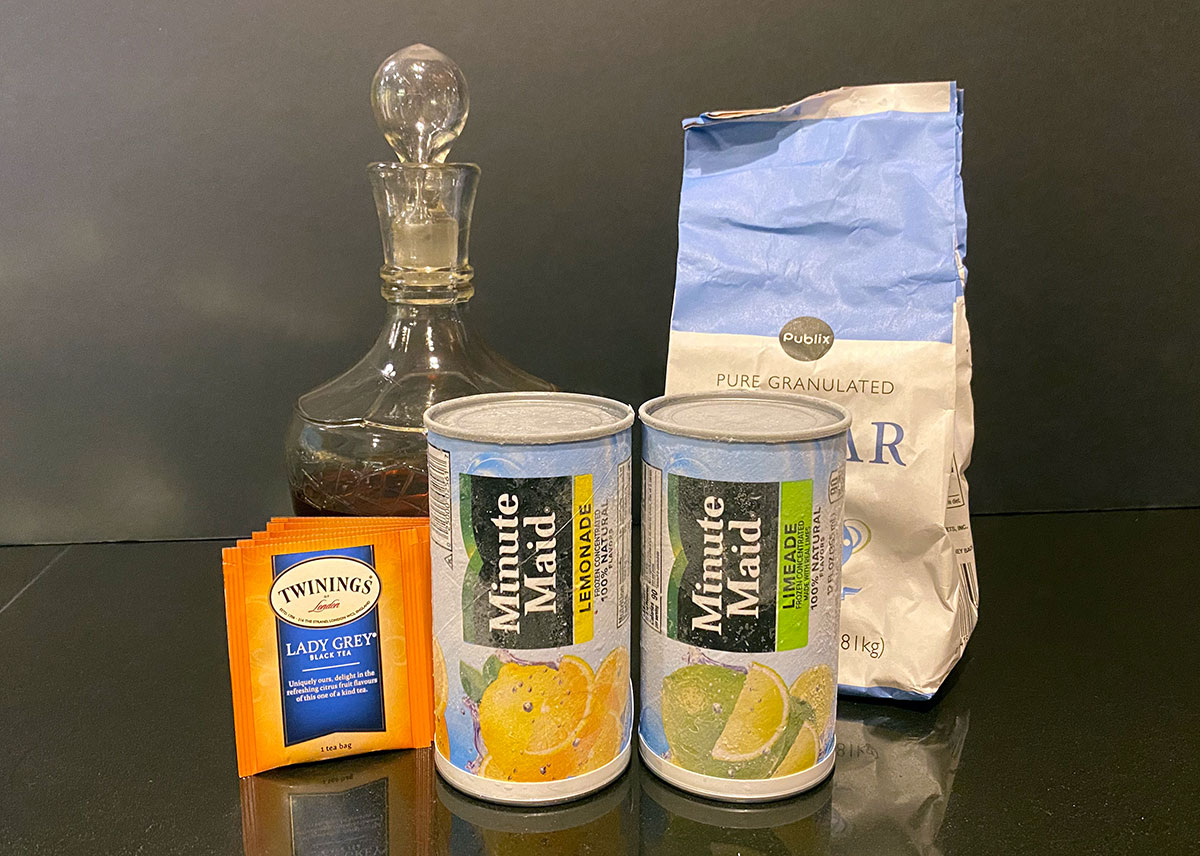 This is a classic Brandy Slush recipe and it couldn't be easier! The perfect drink for a warm summer day or evening. With a little planning—you need to make it the night before you plan to have it—you'll have a super easy and convenient cocktail for sipping on the porch or lounging by the pool.
Honestly, after making this recipe I was mad I hadn't been making these all summer! It takes just a few minutes to come together and you've got a perfect frozen cocktail the next day. No blender required! The hardest part really is boiling water. If you can handle that, you can make this brandy slush. The combination of the tea and citrus flavors all make it tastes something like an Arnold Palmer – but even better.
One big suggestion I'll make it to use CÎROC VS Brandy – that's what we used and we had no hangover the next day. (We also didn't go overboard on the number we had either – LOL!) Many brandy's, because they are so sweet, can really make you wake up the next day regretting every choice you've ever made. This brandy, although a bit more pricey, has a great flavor and none of the crappy side effects.
If you make this recipe I wanna hear about it! Let me know and share pics with on Instagram (@bdhbakes).