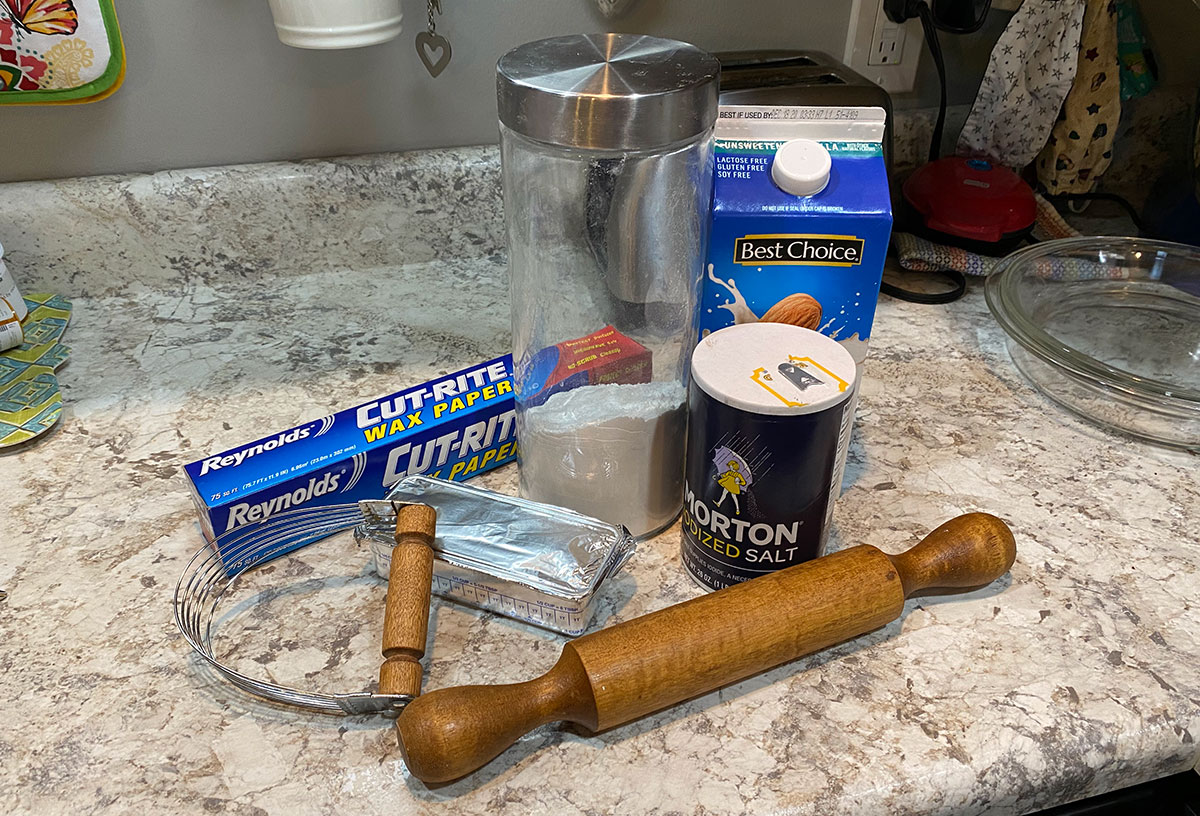 My grandma's pie crust is absolutely the best and here's the recipe for it. We always use it for dessert pies (most often pumpkin and pecan) but I think it'd work great for a savory, chicken pot pie as well! It's a bit different than a lot of traditional pie crusts and uses shortening instead of butter, but it makes a great, flakey crust that is easier to bake to perfection every time.
Grandma's recipe here is for a two pie crusts. This is perfect for making two pie crust bottoms, or one double crust pie (a pie with the crust on the bottom and the top). If you only need to make one pie, you can simply store the second disk of dough in the fridge for up to a week or for several months in the freezer. Just make sure it's wrapped good and tight in cling wrap.
Now, for the filling. At the holidays, we always use these pie crusts for both pumpkin and pecan pies. For both of those pies we use very, very, very secret recipes that can only be found on the Libby's pumpkin can and the Karo syrup bottle (for the pecan pie). BUT, there is an ingredient that Grandma ads to the pumpkin pie filling that I've sworn to keep secret. Mom doesn't add it though, LOL!
I hope you give these pie crusts a try and if you do, please let me know in the comments below OR share a picture with me on Instagram (@bdhbakes)!