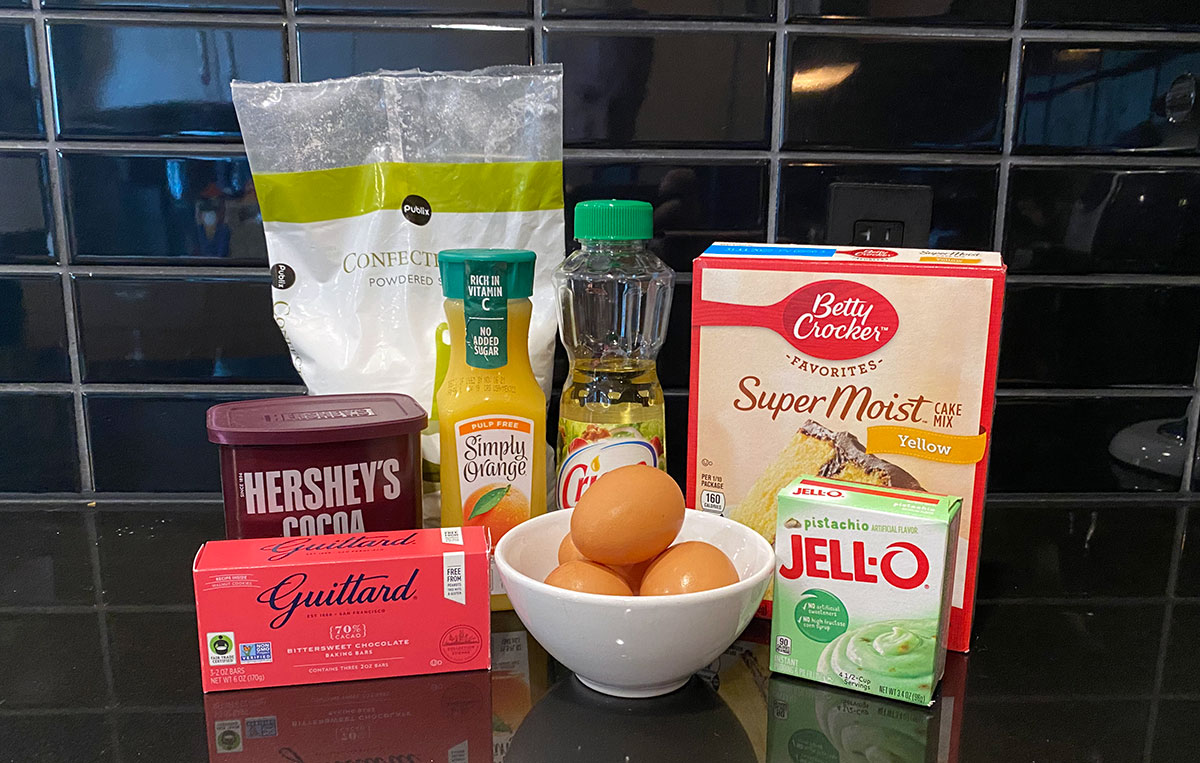 This Pistachio Cake is really easy and fun to make. It's not technically a Grandma Jackie recipe but it's been in the family for years and is certainly a vintage classic. It's another great cake that is all based around adding to a boxed cake mix and of course, adding in a packet of pudding mix as well. Other than the cake and pudding mix boxes, you likely have everything on hand. You'll find this is the perfect dessert for a party or just to jazz up your weeknight dinner.
Making this pistachio cake is super easy and other than the oven and a tea kettle, no real dangerous equipment is needed making this a GREAT cake recipe for little chefs. The steps are simple: dump in the two box mixes; crack, beat and add the eggs; measure and add the liquid ingredients; pour half into a prepped bundt pan; add cocoa to the remaining batter and mix; and then add to the bundt pan and bake! Decorating the cake is also a breeze with a simple chocolate drizzle made from powdered sugar, a bit of chocolate and boiling water. I added some chopped pistachios to the top which I think looks nice and also gives people an idea of the flavor of the cake before they cut into it.
I hope you give this cake a try. If you do, please let me know what you think in the comments or share a pic of the final product with me on Instagram (@bdhbakes).