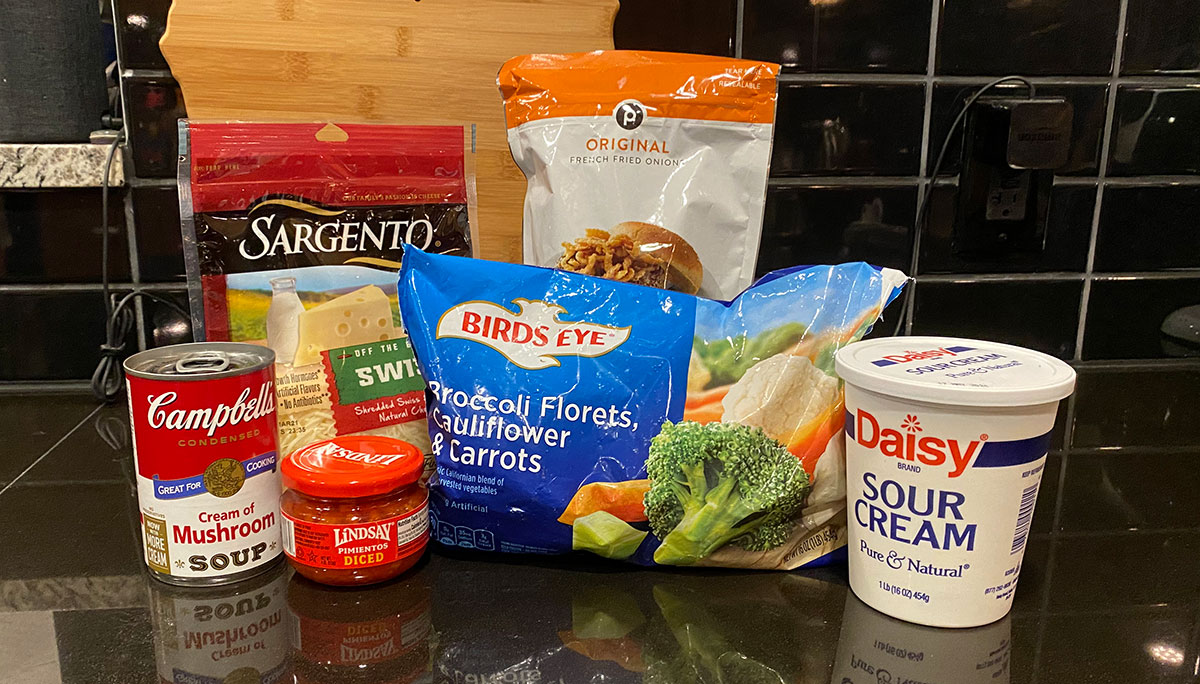 This Swiss Vegetable Medley vintage recipe is a classic and a great way to get your daily veggies! A perfect side dish for almost any meal and it couldn't be easier to make. If you've got picky eaters or anyone who's veggie adverse, you'll have to give this a try.
Grandma's recipe calls for a can of French Fried Onions, but our Publix only had a bag. It seems like the right amount, maybe too much if anything. We only used about 2/3 of the bag. They really add the classic casserole feel to the whole dish though so don't skip them!
This recipe is great as-is, but I think you could change things up by using a different cheese (cheddar would be classic or a good asiago could elevate it quite a bit). I think the veggies could also be swapped out or changed around to personal preferences too. Just as long as you choose something that can cook fairly quickly and maintain its shape. Mushrooms or zucchini could be great. Also, I think you could really make it a superstar recipe with some caramelized onions – of course then you might want to switch the topping to bread crumbs.
I hope you give this Swiss Vegetable Medley recipe a try. It's really so easy and quick you can't go wrong. If you try it, please let me know what you think in the comments or share a picture with me on Instagram (@bdhbakes).