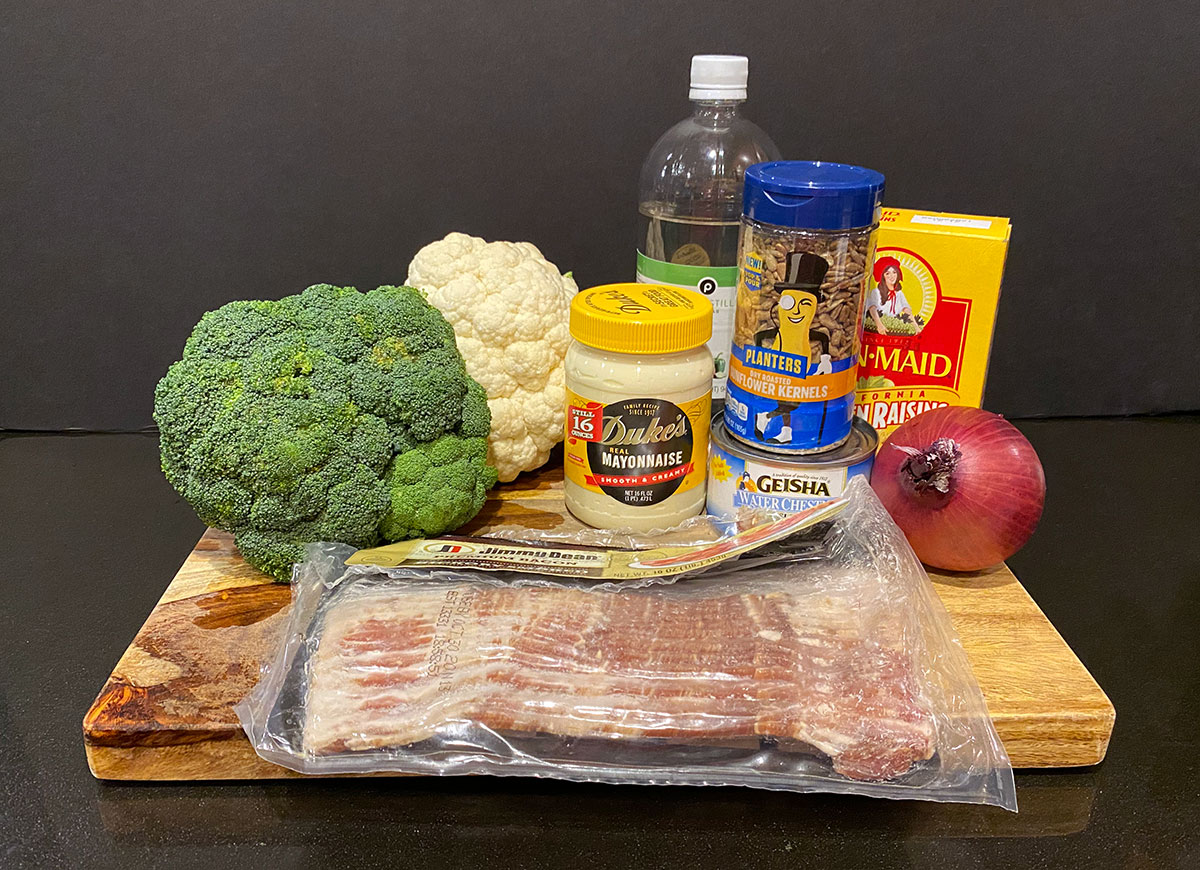 This Broccoli and Cauliflower Salad is definitely a classic and a recipe I think every family has in their catalog. This one is the one from my Grandma, therefor it is the best. I think it could also be subtitled: "Don't Second Guess Grandma" – or Mom for that matter. When I first looked at the recipe I thought the raisins sounded disgusting and I'm not a fan of water chestnuts so I debated those, too. I questioned the raisins and Mom said they were a must. I always try to make Grandma's recipes as written so I went ahead with it exactly as she had it. And guess what – it was worth it! The water chestnuts get soft sitting in the dressing overnight so their texture is much better and the raisins give just the right amount of sweetness without being overly jarring.
With most recipes, I think about what I could do differently or what I might try next time. I'm not sure I would have anything to add or change to this one – it's perfect as-is I think. Of course, if you want to keep it vegan you could use vegan mayonnaise and tempeh bacon or something. Without any dietary restrictions though, I would make it just like Grandma did. She does note that the recipe came from her friend, Lola, so I guess she can't take ALL the credit.
This salad is really easy to throw together and sits in the fridge overnight. It's perfect for making ahead of a picnic or summer gathering and making it so easy the next day to toss in the sunflower seeds and you're ready to go! If you try this Broccoli Cauliflower Salad, please let me know what you think in the comments below or tag us in a picture on Instagram (@bdhbakes).