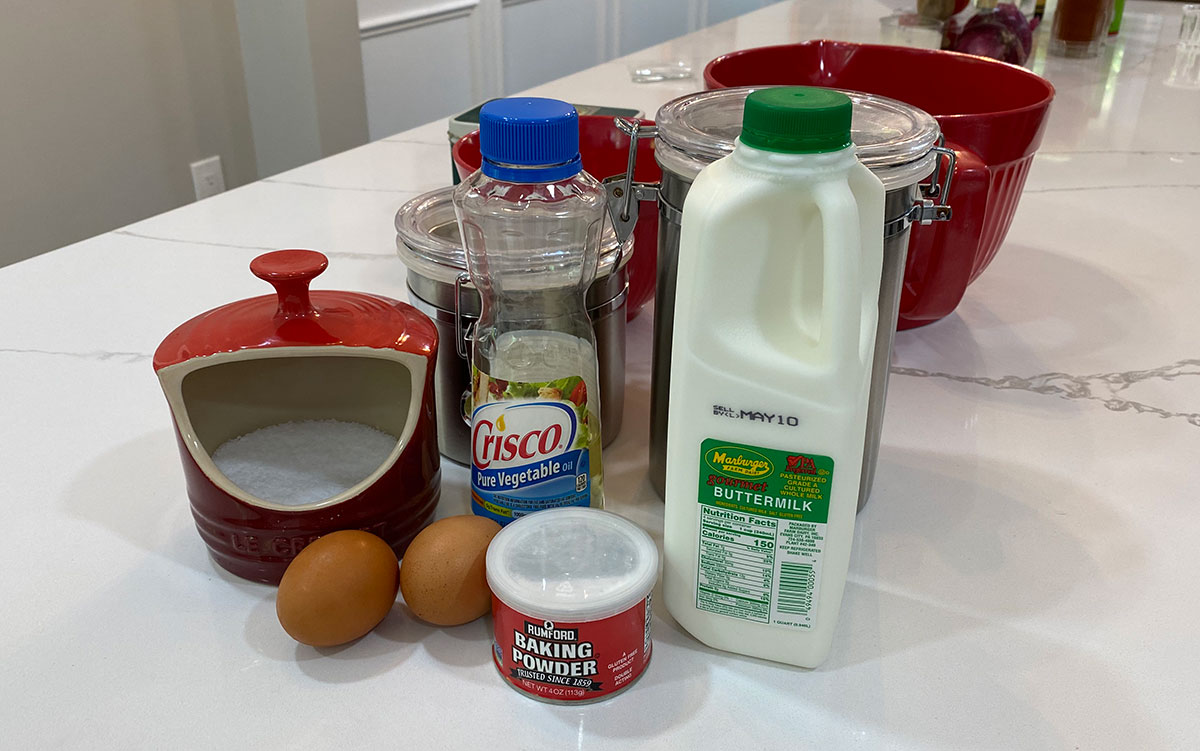 This is our Aunt Hazel's classic recipe for Buttermilk Pancakes. This quick breakfast couldn't be any easier and it's likely you have all the ingredients you need on hand. We recently moved into a new house (hence the lack of any new recipes for a while) and I needed something simply and super yummy as a recipe to get myself back in the game. This one did the trick! It's an easy to follow recipe and everything comes together quickly.
I would try this recipe once "as-is" just so you get the hang of it. Once you've got one batch under your belt though, go nuts with trying all sorts of mix-ins and toppings. Chocolate chips, bananas, nuts, blueberries — the possibilities are endless. And of course, these are the best with pure maple syrup. We were lucky enough to have ours with Bourbon Aged Maple Syrup from Great River Maple. I strongly recommend that!
If you give this recipe a try, please let me know what you think in the comments below. And I would LOVE to see pics of how you dress your pancakes – tag me on Instagram (@bdhbakes), please!