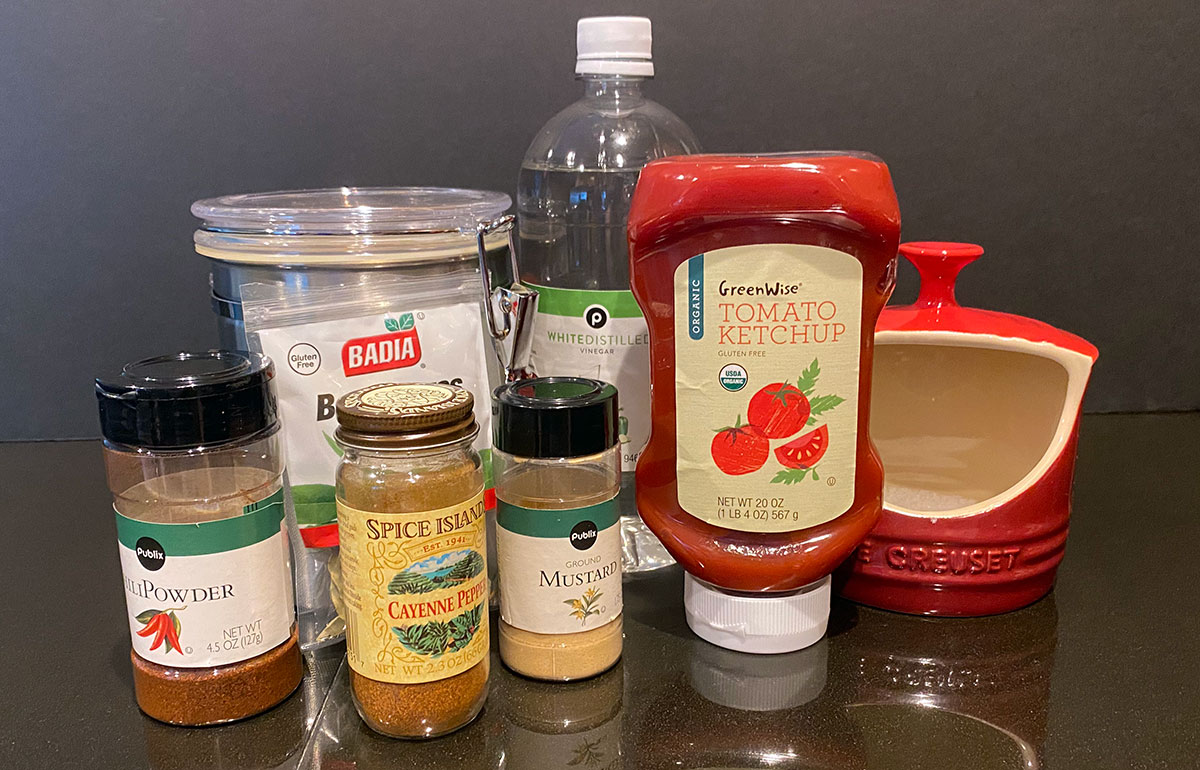 This is Grandma's recipe for her own Barbecue Sauce! This is a super easy sauce to throw together with stuff you've probably got on hand. Throw it on some meat and cook it up for a great, no-fuss dinner. This is a pretty classic BBQ Sauce that is a little bit sweet and also has some heat. You can of course put in more cayenne pepper if you like things a little more spicy. (I did!)
In her hand-written recipe below, Grandma suggests pairing this sauce with pork ribs that have been broiled to remove the fat. I got some great ribs from our local market and, to save time, did them up with the sauce in our Instant Pot. That worked great, but I definitely want to try the broiling method sometime too. Either way, I would recommend reserving some of the sauce (or making a double batch) so you have some to add to the meat once it's complete. This BBQ Sauce would also be great on chicken as well.
Please enjoy my grandma's BBQ Sauce and let me know if you give it a try. If you make it, take a pic and share it with me on Instagram (@bdhbakes)!