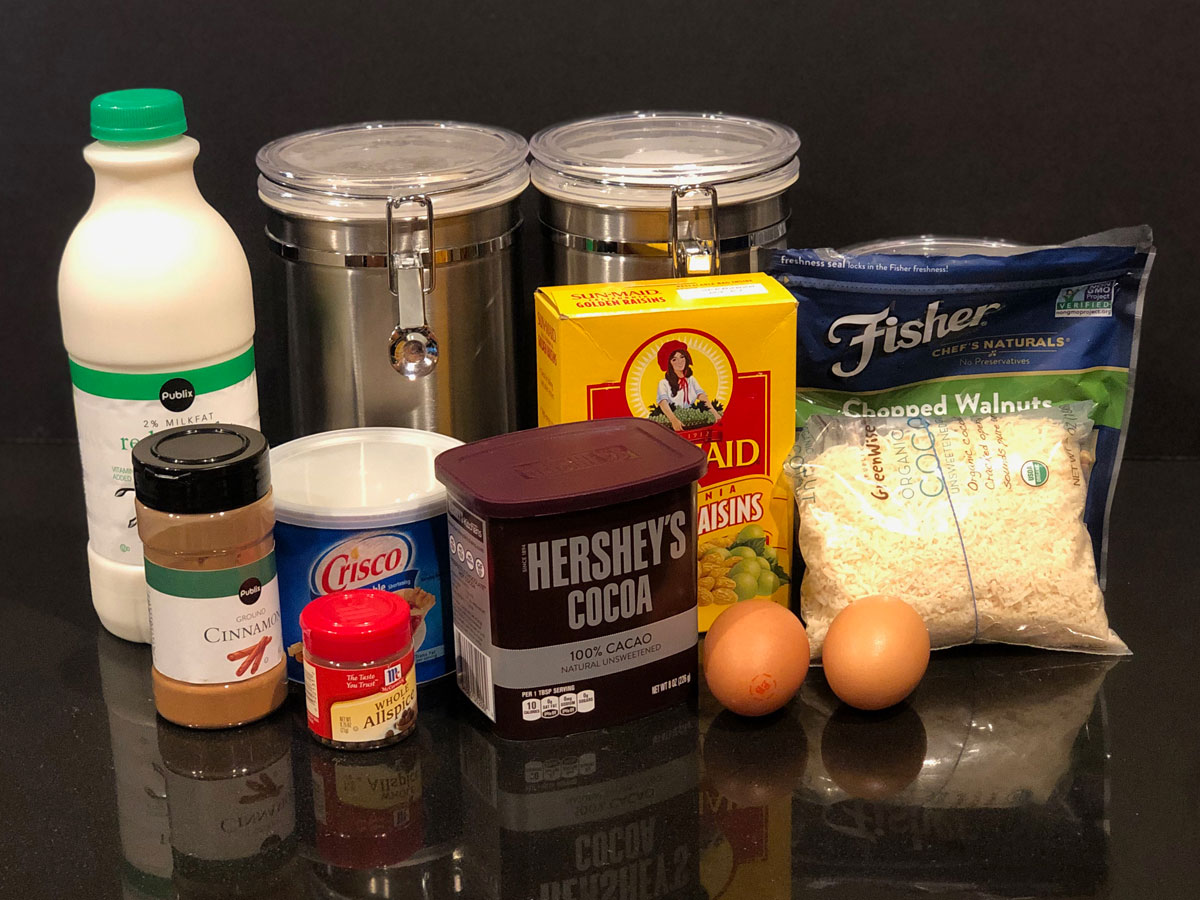 This spice cake recipe is a treat and one that's perfect for fall. It'll also get your kitchen smelling pretty good, too. It's a really versatile cake as well, in that it could easily be adapted to being used as a layer cake or any other way to make it into something different. This recipe shows baking it as a sheet cake and it's pretty darn good as that. Grandma's recipe didn't have any indication on time or temperature to bake it at, but luckily I found a second version of the recipe in her recipe tin (not written by her) that said to bake it at 350º – 375º for 30 to 45 minutes. I choose to go on the lower end of both of those and that seemed about right. I would definitely start checking the cake though the last ten minutes or so of baking as you don't want it to over cook and dry out.
Grandma's recipe also didn't call for any sort of topping or frosting and here is where you can definitely get creative. My mom suggested doing her Mocha Butter Frosting (which I'll hopefully get included on this site soon cause it sound amazing!). I wanted to keep the fall theme going a bit more and have been starting to play around with sugar more and more so I wanted to try a salted caramel sauce. I found this recipe: https://sallysbakingaddiction.com/homemade-salted-caramel-recipe/ and used it as the topping and it turn out really good as well! It was quick and easy and I highly recommend it.
If you try this spice cake, let me know how it turns out and what kind of frosting you put on top!