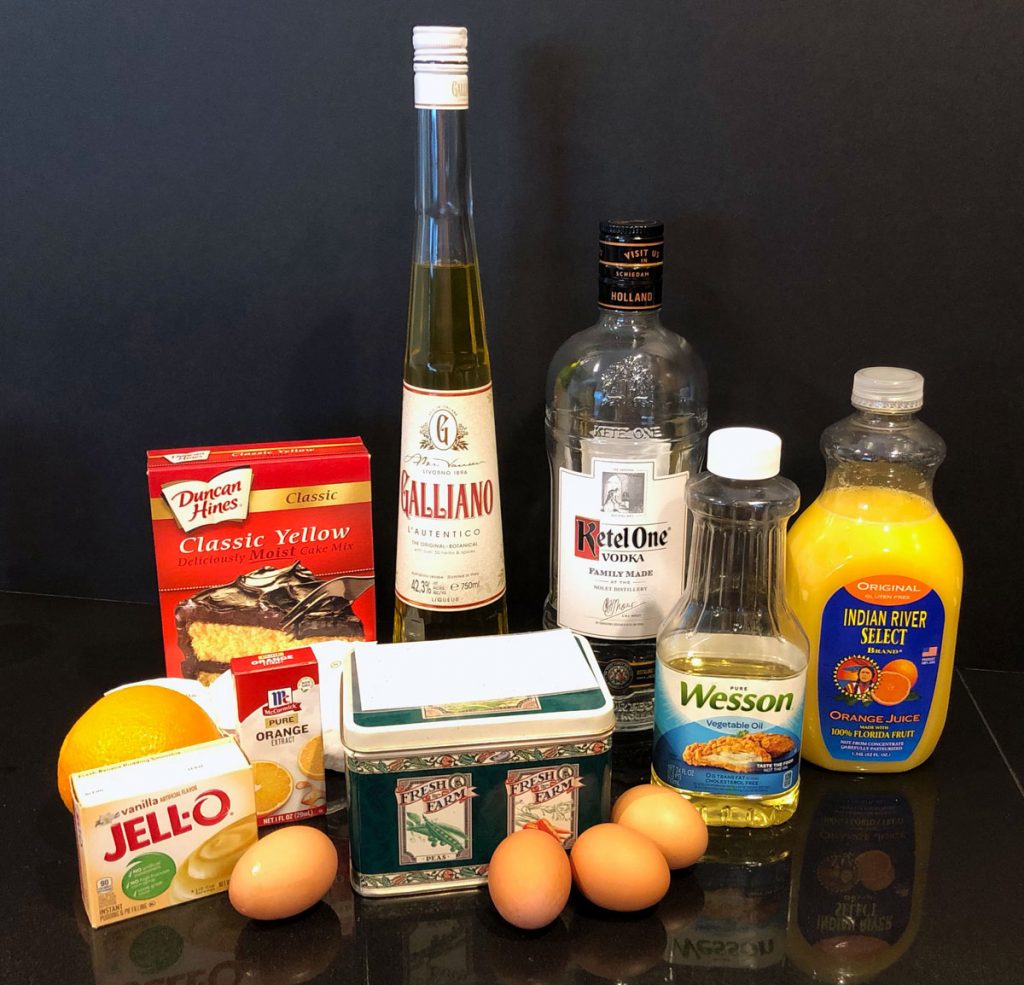 Oooooooooooh this cake is a doozy!! And it's boozy -it's a boozy doozy. 🙂 And delicious. I had never had a Harvey Wallbanger cocktail before but after buying a bottle of Galliano (not cheap, unfortunately), and while making this cake, Scott and I tried one. It was delicious and I knew if this cake tasted anything like that, we were in for a treat! Here's a recipe for the cocktail: https://www.thespruceeats.com/harvey-wallbanger-recipe-759308 and follow along below for the recipe for the cake!
This cake is rather simple to make if you have all the ingredients. The only one that was tricky to acquire of course, was the Galliano. You could skip it, replace it with vodka and call is a Screw Driver cake, but you'd really be missing out on the unique botanical flavors of the Galliano. The liquor will last though, so once you buy a bottle, you can make this cake many times in the future!
Another ingredient that wasn't easy to find was Orange Cake Mix – so I just faked it by using a regular Classic Yellow Cake Mix (from Duncan Hines) and adding a teaspoon of Orange Extract and the zest of one orange. I've included that option in the recipe below in case you need to do the same.
Here's Grandma Jackie's original hand-written recipe. I got a little more detailed in mine as Grandma knew what she was doing and didn't need to write down every step. I asked her about this cake and she said she had forgotten about it. I mentioned how much booze it had in it and she said that might be why she forgot!
If you try this cake be sure to let me know how it turned out in the comments and send in a picture!!