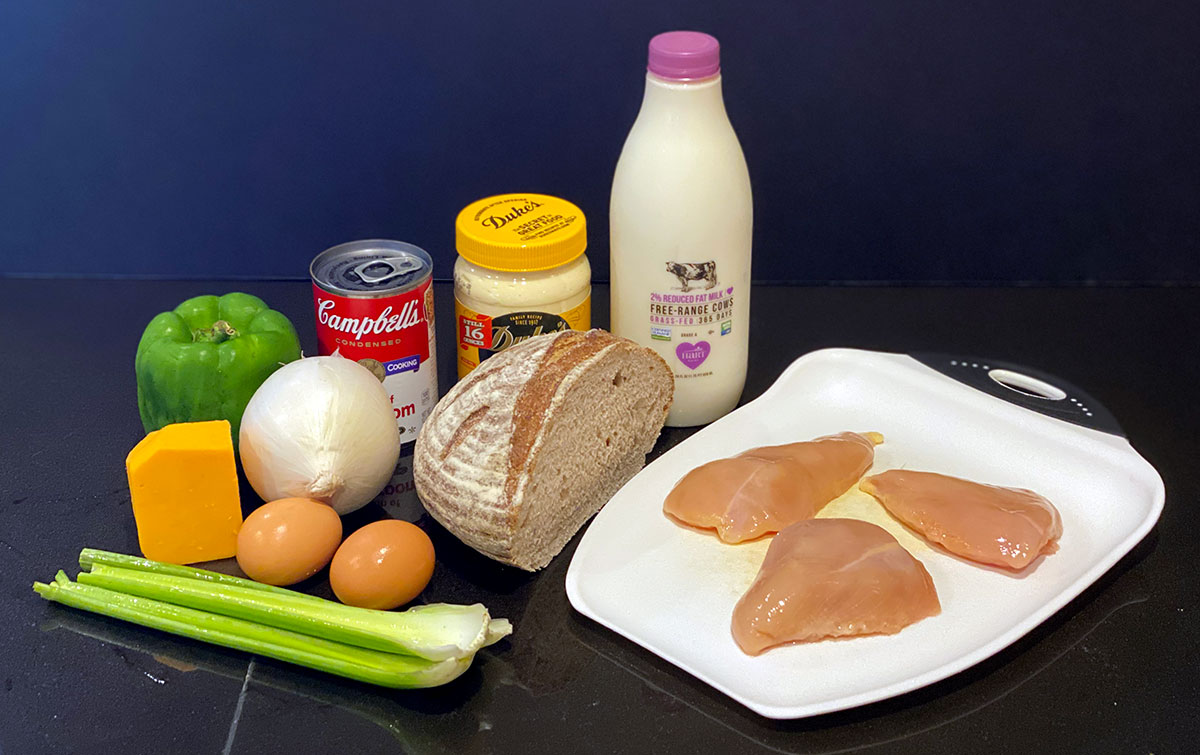 This classic Chicken Strata recipe will be a definitely hit with your family! It's perfect for a fancy dinner or Sunday Brunch. It does take a little more extra work than your average casserole, but it's definitely worth it. And sure to impress any guests you might have.
I bake a loaf of bread each week trying to master the art of the perfect loaf of sourdough. So for the bread in this recipe, we were able to use about a third of that which was perfect! A nice day old rye bread could be great too.
For the chicken, you could easily use any leftovers or half a rotisserie chicken. We didn't have either on hand, so I just chopped up and cooked about three small chicken breasts. Luckily, the morning I made this we had cooked up some bacon so I just saved the fat from that to cook the chicken and that, of course, was terrific.
This Chicken Strata recipe could easily become a Turkey Strata if you're looking for something to do with leftover turkey. The veggies could be swapped out as well. I think asparagus, broccoli or zucchini could all be great in this. Change things up by using a different cheese, too.
Give this recipe a try – I can't recommend it enough. And if you do – let us know what you think in the comments or share a photo with us!