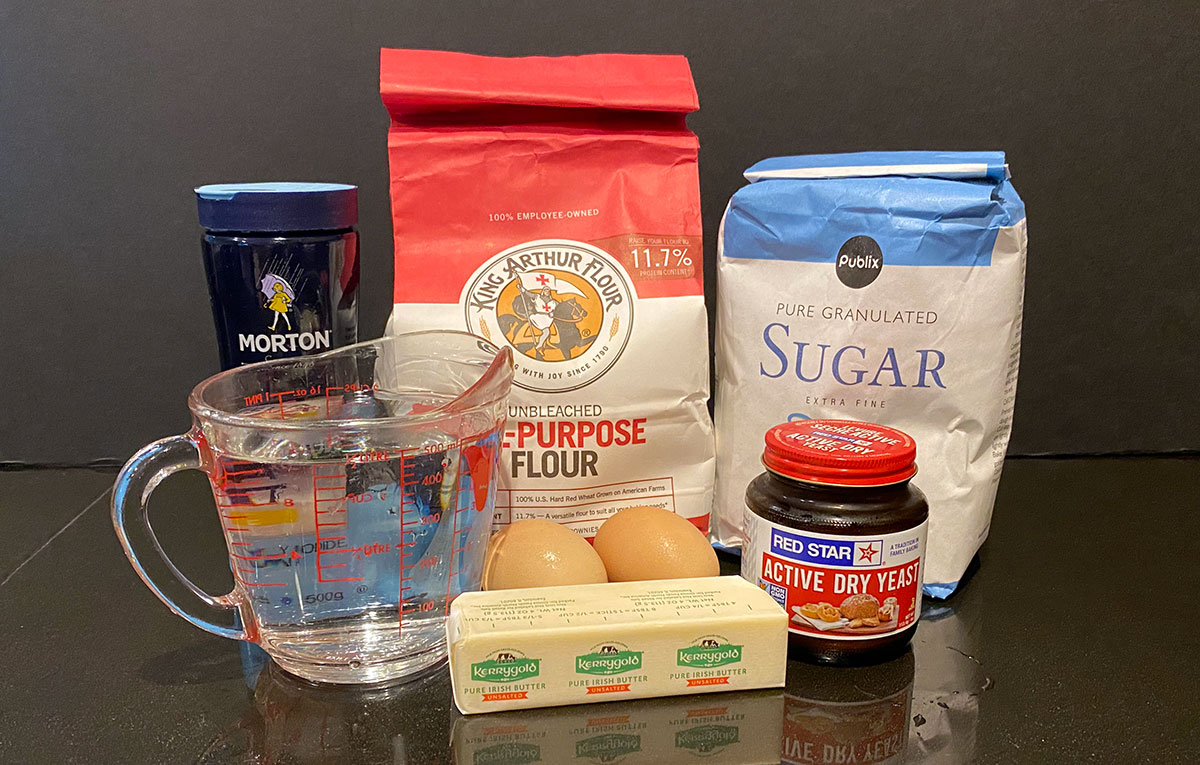 This is Grandma's recipe for her dinner rolls that we had every Thanksgiving and Christmas when I was growing up. Although, they are just a side dish, they are a show stopper and they always went fast! Not sure I made them quite as well as she did, but they were still REALLY good! The eggs and butter really make them super fluffy and moist. And while they're terrific right after they're baked, they also hold up for several days being stored on the counter. In an air-tight container of course.
After talking with Grandma about a previous recipe where she mentioned a better way to handle the yeast and salt, I altered the process a bit. In her instructions below she suggests adding 2 Cups of flour, the yeast, sugar and salt all at once. Since salt can kill yeast, this could cause a problem. If you want to stick to this method, I would recommend adding the yeast to one side of the bowl and the salt to the other and then mixing all very well before proceeding. Another issue is the yeast isn't proofed in the original technique. This is generally a good idea to make sure that the yeast is alive and happy before adding all ingredients and baking. Proofing the yeast is the first step below. Just to make sure your yeast is ready for the challenge.
When making bread that needs to be kneaded, I usually use my Kitchen Aid stand mixer. With these dinner rolls, I found that when I got all of the flour in, it was more than my standard size mixer could handle. It's a great tool to get everything mixed in. But, once you have everything added you'll need to knead by hand. (Here's an article about kneading dough in case it's your first time: https://www.bonappetit.com/story/how-to-knead)
I strongly encourage you to give these rolls a try. Even if they aren't perfect, they're still going to be delicious. I can almost promise! If you try making these, please let me know what you think in the comments and share pictures with me on Instagram (@bdhbakes).