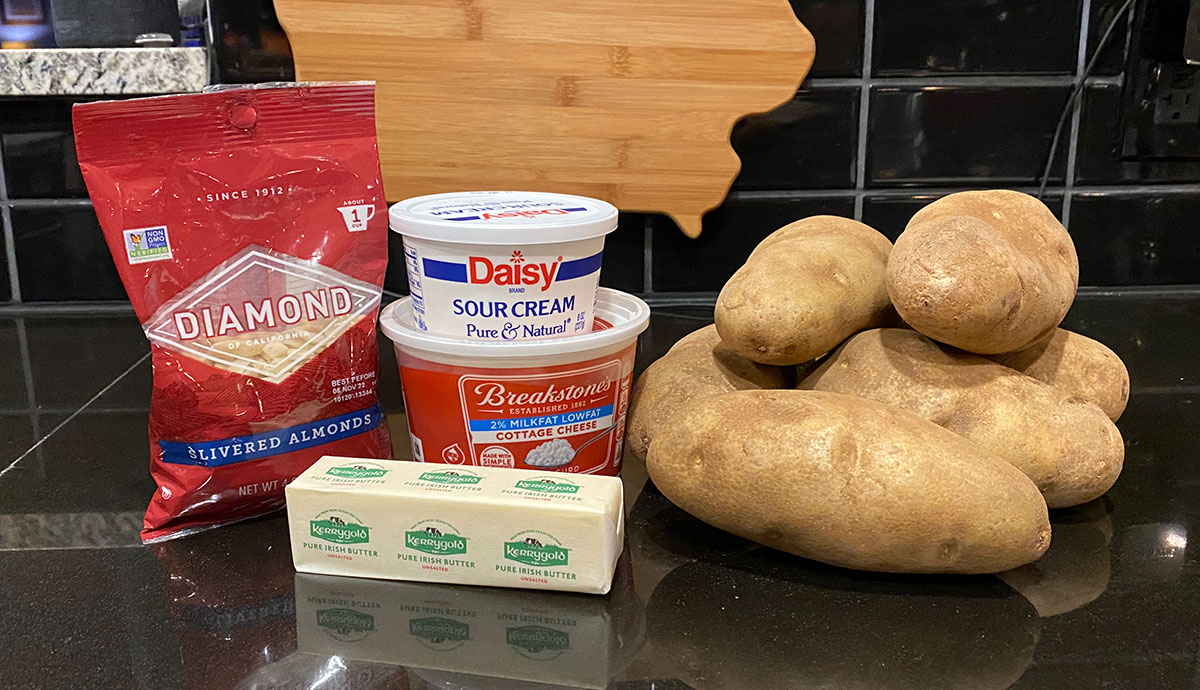 Oh these gourmet potatoes live up to their name!! They are fairly easy and quick to make but the end result is a stunning side dish. It also makes quite a bit. I could easily see this being added to any table at a holiday or large group gathering.
The most complicated process in the whole recipe is boiling and ricing the potatoes. If you've ever done that before, you know that's pretty simple. If you don't have a potato ricer – and I don't – there is an easy work around. Simply drain the potatoes after boiling in a colander with fairly small wholes. Then, put the colander over your big mixing bowl and push the potatoes through with the back of a wooden spoon or potato masher. This is a bit more work for sure, but definitely works and saves you from having to buy a piece of equipment that only has one use.
Grandma's gourmet potatoes calls for sour cream with chives. I wasn't able to find that around me after checking several stores. Instead, I just used plain sour cream and added a tablespoon of dried chives. I would suggest making these potatoes according to the recipe at least once. After that, I think you could really play with the flavors and adjust to pair well with whatever else is for dinner. I think I'd like to try adding roasted garlic at some point! Or blue cheese crumbles – yum!
If you give this recipe a try, please let me know what you think and I would LOVE to see a picture of how it turned out. You can share a pic with me on Instagram @bdhbakes.