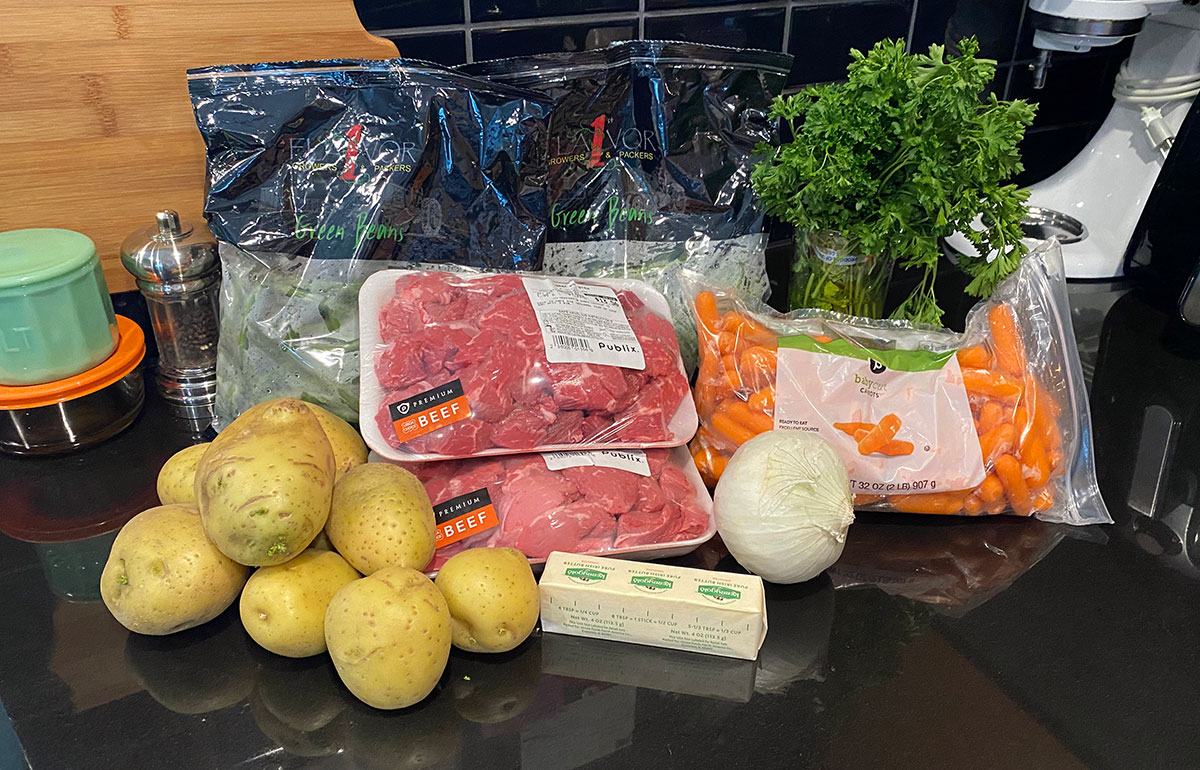 This Green Bean Stew is an easy-to-make, delicious stew that will feed an army! The ingredients are very simple but come together to make a truly unique stew with a very strong parsley flavor. The best part is, it's so easy to make. The only challenge really is chopping veggies. If you can do that, making this will be a breeze. It does take a while to make however, so it's great for a Sunday dinner.
For most recipes, I'd recommend prepping and chopping all your ingredients at the very beginning. This makes it easy to keep up with timing through the whole recipe so you don't overcook anything. For this recipe however, you can totally just get started and prep and chop as you go as there is so much time between each step. And if any step goes a little long, it's no big deal at all.
Since this is a stew, you can swap out ingredients pretty easily and still have a great meal, but to make THIS dish – stick to exactly what's called for. For the meat, our grocery store had pre diced stew beef so we just used that and it was great (and convenient!). Fresh green beans are a must and we used baby carrots. The next time I make this though, I think I'll opt for getting full size carrots and cutting into medallions. The potatoes we used were Yukon Gold and they worked great – and cook a little faster. Their buttery taste and soft texture went well with the stew, but you could use any type of potato you have on hand.
This green bean stew recipe makes a TON so make it when you have a crowd to feed. OR, have some containers ready cause it freezes really well too. I hope you give it a try and if you do, please don't forget to let me know what you think in the comments or share a picture with me on Instagram (@bdhbakes).