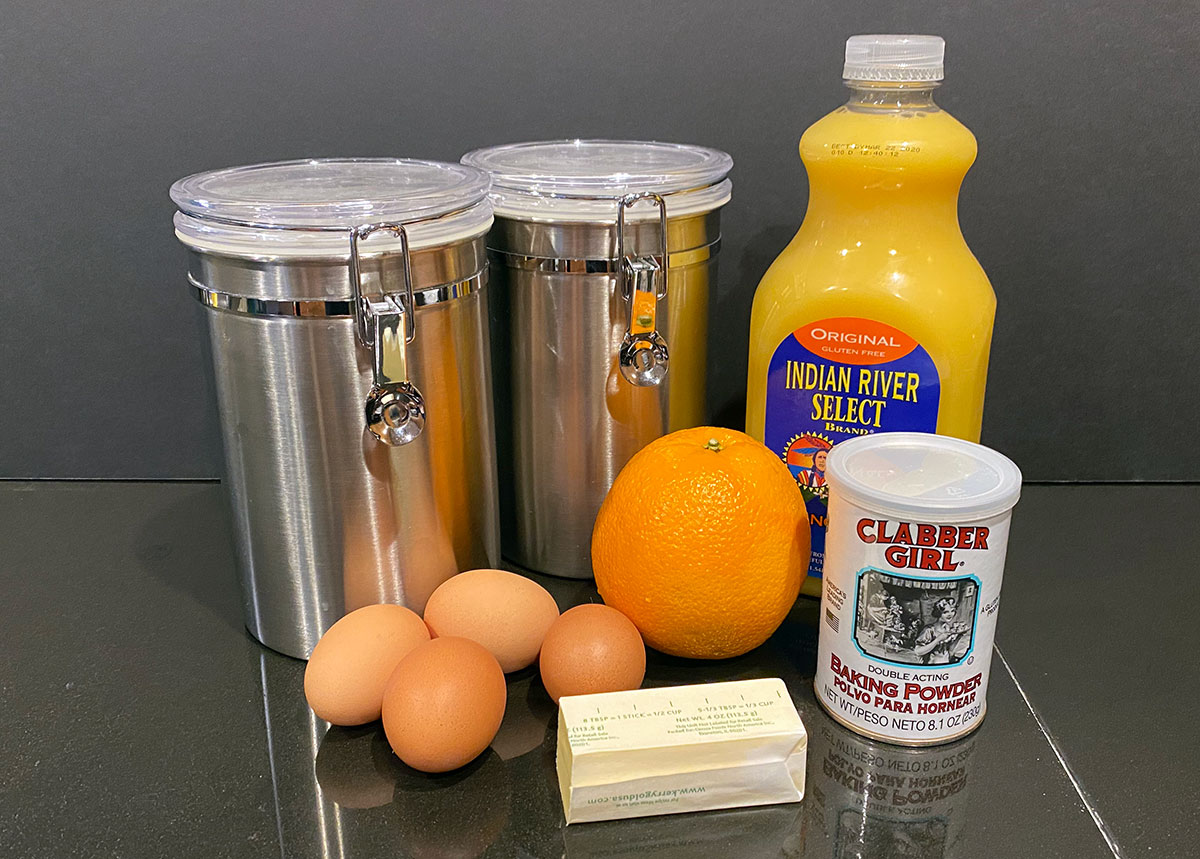 This vintage Orange Cake recipe is definitely one of Grandma Jackie's classic cakes. It's perfect for a summer party but we found eating it in February was just fine by us. The recipe as Grandma has it below, is perfect for 14 cupcakes. She notes that you can multiply it by 1 ½ and it'll make 2 larger cakes, but I doubled it for two 8″ round cake tins and found that it was just about perfect. The ingredients to the left and the recipe below are for the double batch, 2 8″ cakes.
One thing I did change from Grandma's recipe is that I used a trick I had learned. I made orange sugar by zesting an entire orange into the sugar and blending a food processor until totally combined. To zest the orange I used a vegetable peeler as well, so I got big stripes of the rind. Of course, be sure to only get the orange part and don't peel too much into the white. I found that zest in the sugar really added to the flavor. Other than that, Grandma's recipe was followed completely.
Grandma didn't mention any frosting with her recipe, so I did have to look around for something that would go well with an orange cake. I ended up making a Creamsicle flavored buttercream frosting by adding orange juice and vanilla to a traditional butter cream recipe. It was fabulous! I highly recommend.