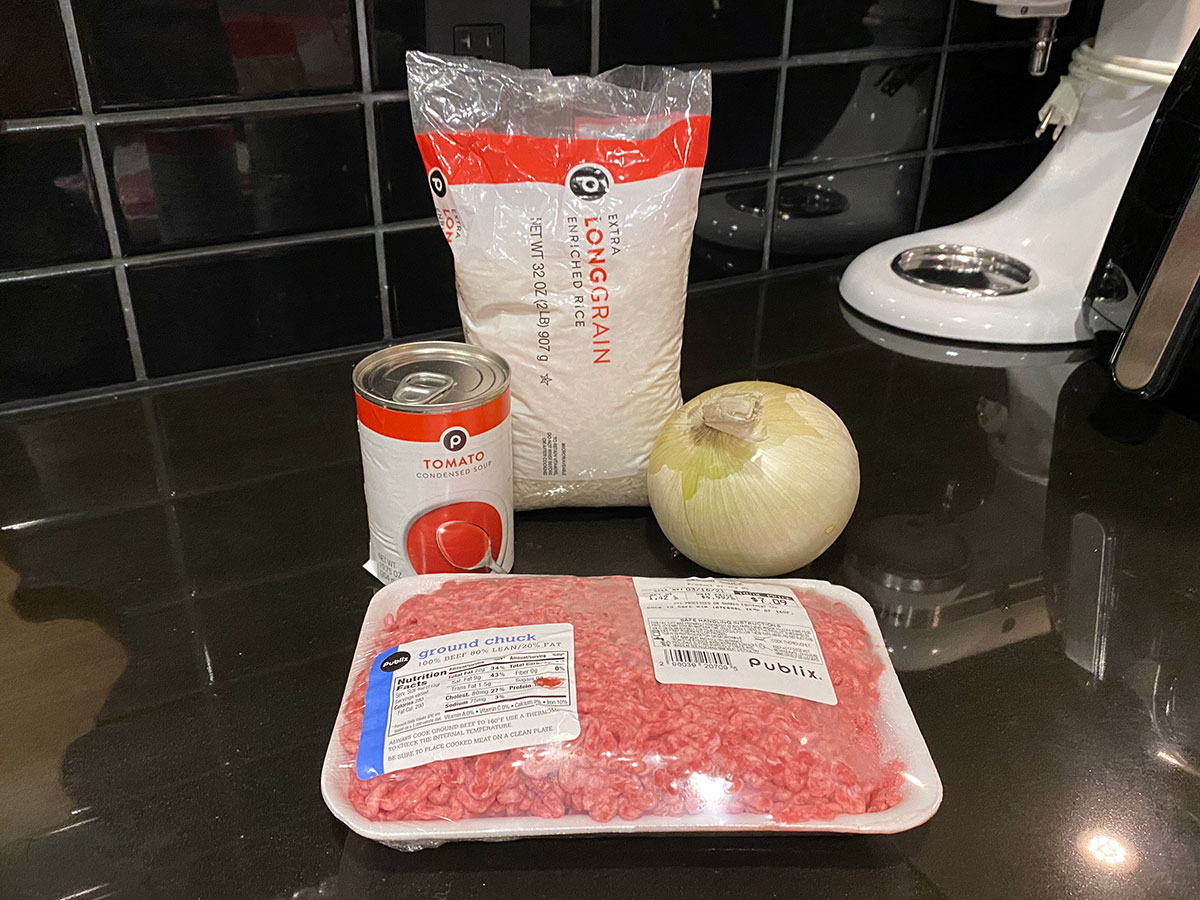 This recipe for Porcupine Meatballs does not contain ANY porcupine but it sure does include a unique ingredient. In addition to ground beef and onion, rice is a major component of these meatballs that give it a very unique texture. The name comes from the appearance of the meatballs when they are baked in the oven. They are really fun and easy to make and a great dinner for kids to help with.  Just be sure they don't eat the raw beef!
Grandma's recipe didn't call for any seasoning, but many recipes from this time didn't. I added salt and pepper of course and also added some garlic powder, Italian seasoning and crushed red pepper flakes. This recipe is great without it, but more flavor is always better I think. While making this I also wondered about using a different soup and how that might change the dish. I think a cream of mushroom room could make meatballs that were closer to a Swedish style. It might be worth a try the next time I make these.
You can serve these meatballs by themselves or over noodles. I chose to put these on a bed of cheesy polenta with a side of roasted cauliflower.
I hope you give these Porcupine Meatballs a try and if you do, don't forget to let me know what you think in the comments or share a picture with me on Instagram (@bdhbakes).