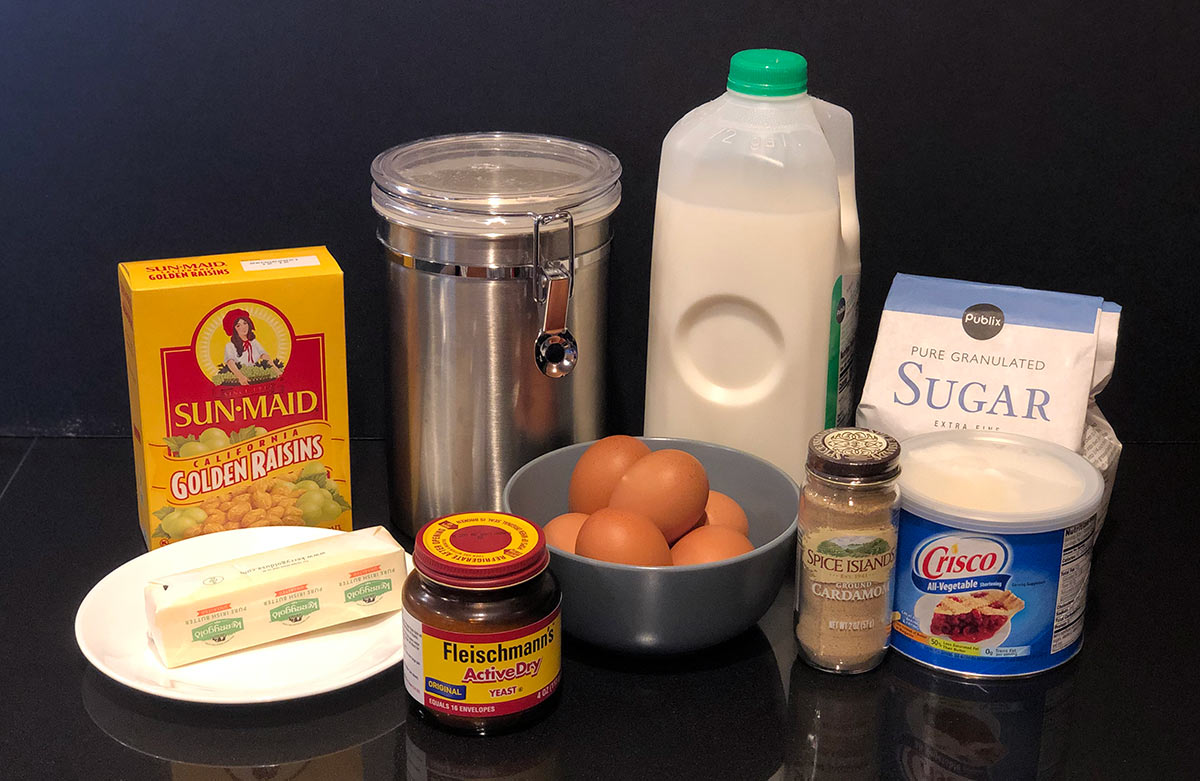 This is one of the most important Christmas treats for our family! It is almost as big of a tradition to make as they are to eat. I got my first intro into making these pancake-ball-like treats when I received one of the special pans they are made in from my Aunt Marilyn. With this special gift, I was given her recipe for making pferden. Then when I received Grandma's recipe box I had her recipe as well (below). They were both wildly different! So then I called mom and we checked those against her recipe – which of course was totally different once again. Although mom's had more similarities to Aunt Marilyn's. So, although you see Grandma's hand written recipe below, the recipe posted on this page is actually closer to the one I received with my gifted pan.
Making these is definitely an all day process. The pferden batter comes together rather quickly but it does need to rise for 4-6 hours. (I've generally found that four hours is just about right.) Frying these guys though is a lot of standing, waiting and flipping. You can only make six at a time and each round takes about 4 or 5 minutes per side. Flipping them in the pan is one of the only tricky parts. You really want to make sure that the first underside is fully cooked and then flip over so the top side is underneath and can cook as well. I've found the easiest way to do that is with wooden skewers that you gently scoop underneath and slide and twist up until it's completely flipped.
The proper pan is a MUST! A Pferden pan is very similar to an ebelskiver pan and you can pick up one easily on Amazon. Here is one that is very similar to the pan I have: https://amzn.to/2Rituez.  Be sure the treat the cast iron well. Here's a guide on how to care for cast iron if you need it: https://www.thekitchn.com/caring-for-cast-iron-259463. One thing to make sure of is when you're frying the pferden, DO NOT use the center whole. It heats up to be way hotter than the other holes and will cook at a totally different time. It is much easier to only use the outer ring and have the same cooking time on each little puff.