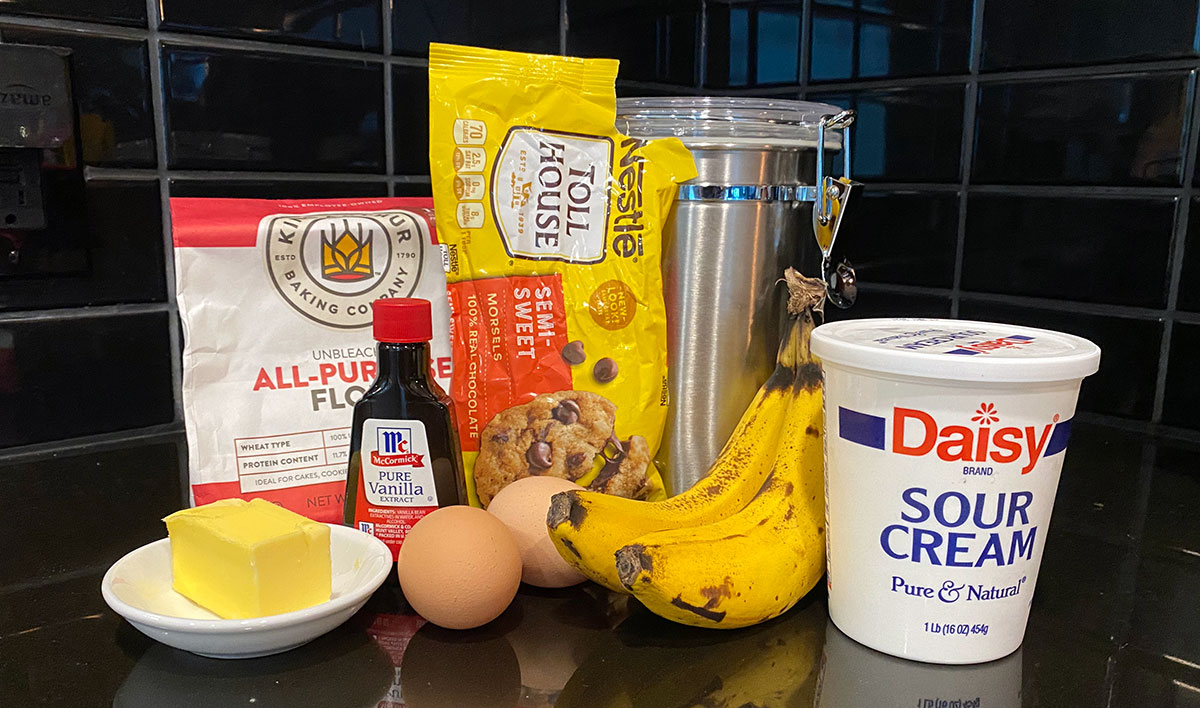 These Banana Chocolate Chip Muffins are a real treat for any morning. And boy, are they easy to make! The only challenge with these muffins is timing. You need to have to ripe bananas and you need to make sure your butter and eggs are at room temperature. If you can before of both of those things – you'll have no problem impressing your crew with these for breakfast.
As you can see in the upper, right-hand corner of the recipe card below, Grandma noted this recipe was from her friend Mary Petersen. It wasn't until after I made these that Mom reminded me that Mary never added salt to any of her recipes! I've added it to this recipe and would recommend you do the same. However, these were really good without it, too. I also think you could add a 1/2 – 1 teaspoon of cinnamon and/or a pinch of nutmeg to these, too.
I hope you give these Banana Chocolate Chip Muffins a try! If you do, be sure to share a picture with me on Instagram (@bdhbakes) or let me know what you think in the comments.