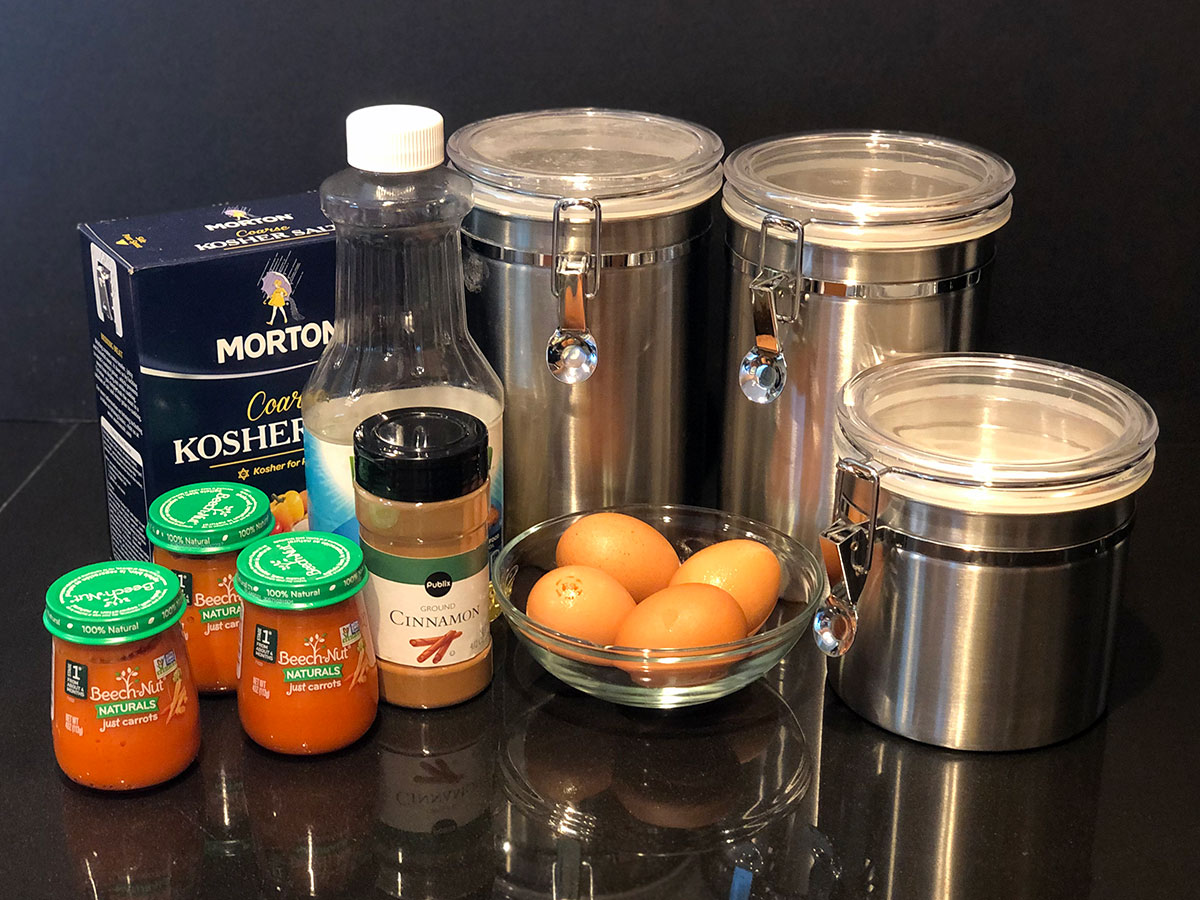 This vintage carrot cake recipe is just terrific! It is so easy to make and full of flavor. Plus, it can easily be adapted in a variety of ways. The baby food is an easy way to flavor the cake without a whole lot of work. The key is to mix everything by hand and not to over mix—you want all of the ingredients to be just combined.
Grandma's recipe calls for baking the cake in a 9″ x 13″ pan or a jelly roll. I chose to bake my batter in two cake rounds as I wanted to make a more traditional cake. Whatever kind of tin you plan to bake your cake in will alter the cook time but just keep your eye on it and it should be easy to adapt it.
Any carrot cake wouldn't be complete without a great cream cheese frosting to top it off. The best option is of course, Grandma's Cream Cheese Frosting but I'd probably omit the chopped nuts. I'm sure any cream cheese frosting would be just a great though. For something fun, I also made candied carrots to decorate (recipe here), and I strongly recommend them. They add a great texture and a little more sweetness.