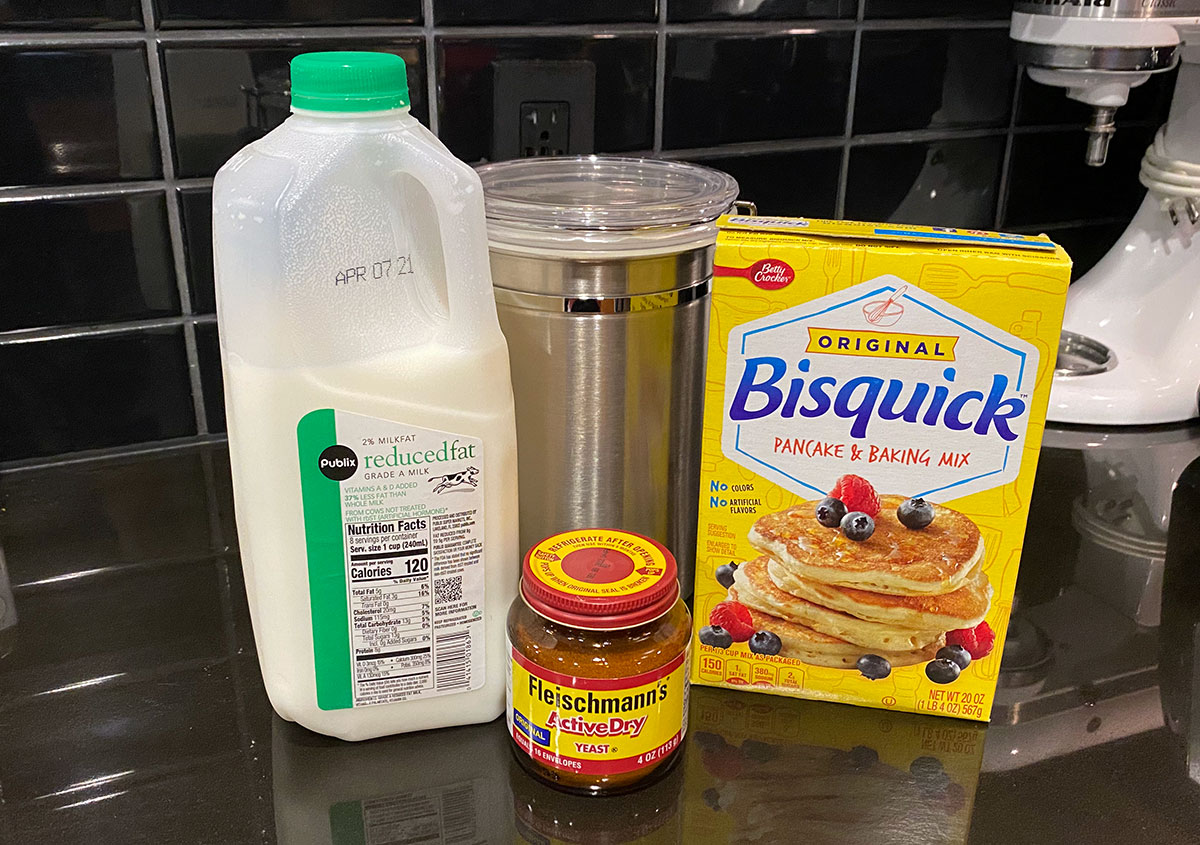 Let's say you're working on dinner and you realize you have no bread or roll. Dinner is about an hour from now. All hope is lost, right? Enter this super quick and easy recipe for Angel Buns dinner rolls and it will save the day. This recipe couldn't be any easier or quicker. From start to finish – including rise time – you can have these rolls hot and ready to eat in under an hour. It's a great recipe for anyone just wanting to get started with making any kind of bread or rolls. You really can't go wrong with it.
I think this is also a great base recipe for doing all sorts of things with. The texture really reminded me of the Cheddar Bay Biscuits from Long John Silvers (arguably the best thing on their menu) so it made me want to try making these again with added cheese and chives or parsley. I think you could also add some roasted garlic to the dough or any type of herbs.
I followed Grandma's recipe to the letter and used a 2″ cutter for the buns. They were really tiny – which was cute – but I think I might go up to a 3″ or 4″ cutter next time, knowing that I won't get as many buns and they might have to cook a few extra minutes. This whole recipe comes together so fast though – what's a few minutes?
All of the ingredients in this recipe are pretty regular pantry staples making this is a great recipe to have at the ready for whenever you need to make some quick rolls. They are GREAT right out of the oven! If you give them a try, please let me know in the comments below and share a picture with me on Instagram (@bdhbakes).