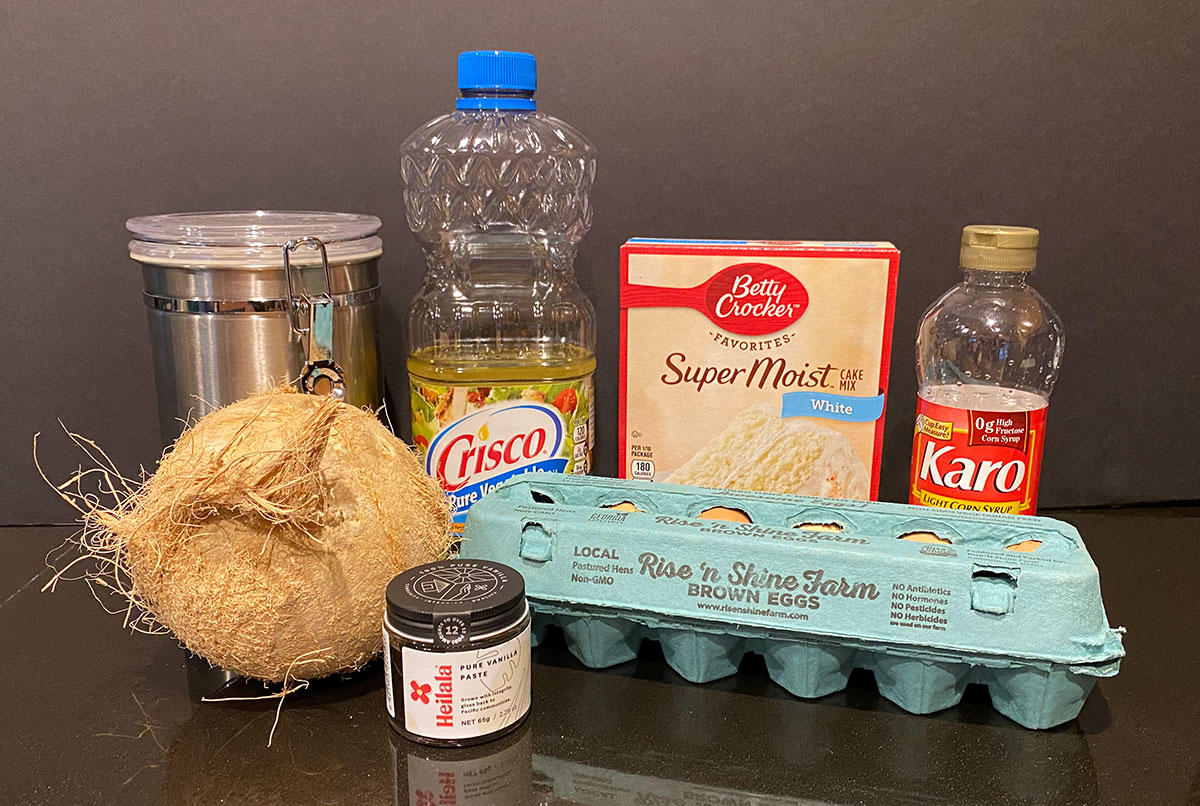 This coconut cake is an absolute dream! I was trying to figure out a cake to make for my husband, Scott's, birthday and asked my mom. She said, "What about the coconut cake that Grandma used to make?" So, after a quick call to Granda and her explaining the recipe to me over the phone, I was ready to give it a try. Grandma came up with this cake when she had to make a birthday cake for my Great Grandma Hintz (Grandma's Mom) who didn't like chocolate. (How is that possible?!)
The idea of this coconut cake is basically to make a white cake mix but substitute the water in the cake mix, with water from a fresh coconut. This is absolutely vital and can't be substituted. When you're shopping for the coconut, be sure to shake it and choose one that sounds and feels like it has a lot of water inside. There are quite a few ways to get the water out of the coconut and to separate the meat to grate it. I've included instructions on how I did it, but feel to research other ways as well. I'm not 100% sure mine is the best.
This is a great cake to make for any occasion. The end result though is so classic and impressive that it's great for birthday or any other special occasion. It's also a great project to introduce you to working with fresh coconut!
Please try making my Grandma's Coconut Cake and let me know how it goes! Or share a picture with me on Instagram (@bdhbakes).