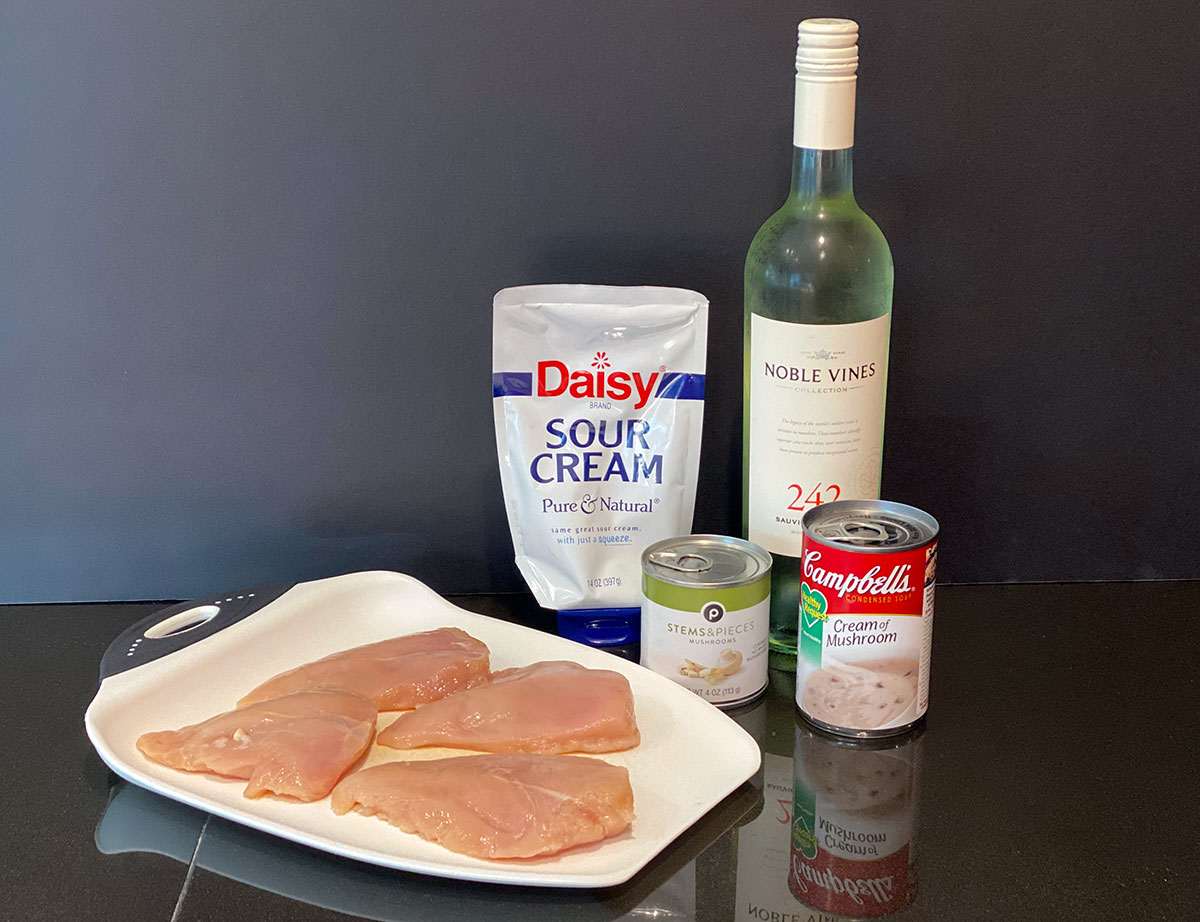 This recipe for Chicken in Wine is a classic, vintage recipe that's easy to throw together. It's perfect for any weeknight as long as you have an hour to wait for dinner. Although Grandma's recipe didn't call for it, I did season the chicken before putting it in the dish. I would also recommend patting it dry before seasoning as well. This meal could easily be made gluten-free by making your own cream of mushroom soup. This is a recipe I've used before to do that: https://www.food.com/recipe/gluten-free-condensed-cream-of-mushroom-soup-507027. I strongly recommend that -it tastes better and is healthier, too!
Another alteration I might suggest is using fresh mushrooms and sauteing them quick before adding them to the sauce. It adds an additional step and probably 10 minutes to the prep time, but it'd definitely be worth it for the taste and texture. And go ahead and double the amount of mushrooms if you like them. We added more to our left overs and it was great.
For serving, we put the chicken breasts and sauce over noodles which worked perfectly. I think you could also serve it on mashed potatoes or even roasted veggies. We had two chicken breasts left over and we chopped them up and added them to the sauce to store. We served the chopped up chicken and sauce (with more mushrooms) over noodles and it was almost even better the second night.
This Chicken and Wine recipe makes a dinner that comes together easily. Surely a go to recipe when you need to just get something together and baking in the oven. If you give it a try, let me know how it turned out in the comments or send in a photo!