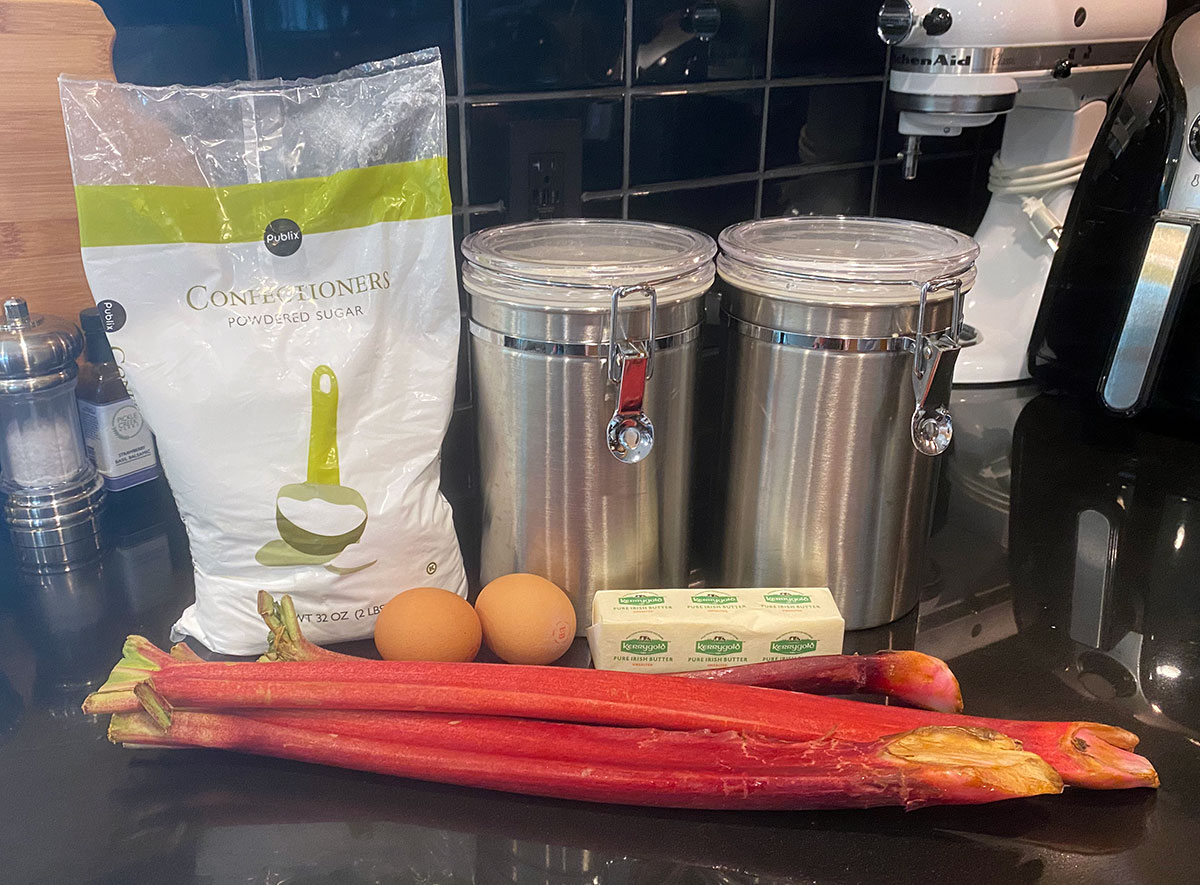 This Rhubarb Dessert is a super-easy and delicious way to celebrate this very unique veggie. The recipe features a quick crust that you press into the pan and then while that's cooking you make toss the ingredients or the filling together. When the crust is ready you just add the filling, bake some more and you've got an amazing, summery dessert that will be a big hit with any rhubarb fan. Note that if you don't like rhubarb, you will definitely NOT like this dessert. This is another recipe I got to make with Mom and while she and I had it for dessert for several nights, Scott felt as though he didn't need any beyond the first night. LOL.
The crust really couldn't be easier. Just make sure you have softened butter and then cream the butter really well with the powdered sugar. You want it really light and fluffy so mix on high for a good few minutes. Then add the flour and just mix—on SLOW—until the flour is just barely incorporated and there are no dry spots. Press the dough into the baking dish and you're set. To get an even crust, I suggest taking a measuring cup or drinking glass with a flat bottom and using that to press the dough down evenly.
While the crust is baking you can chop the rhubarb and combine the remaining ingredients. Just mix it all in a big bowl and you're set. While it bakes, it becomes like a custard on top of the crust giving it a very unique texture.
If you like rhubarb, you will LOVE this dessert, I promise you! It's the perfect summertime treat. And of course, you need to serve it slightly warm and with a scoop of ice cream. If you give this one a try, please let me know what you think in the comments or share a pic with me on Instagram (@bdhbakes).