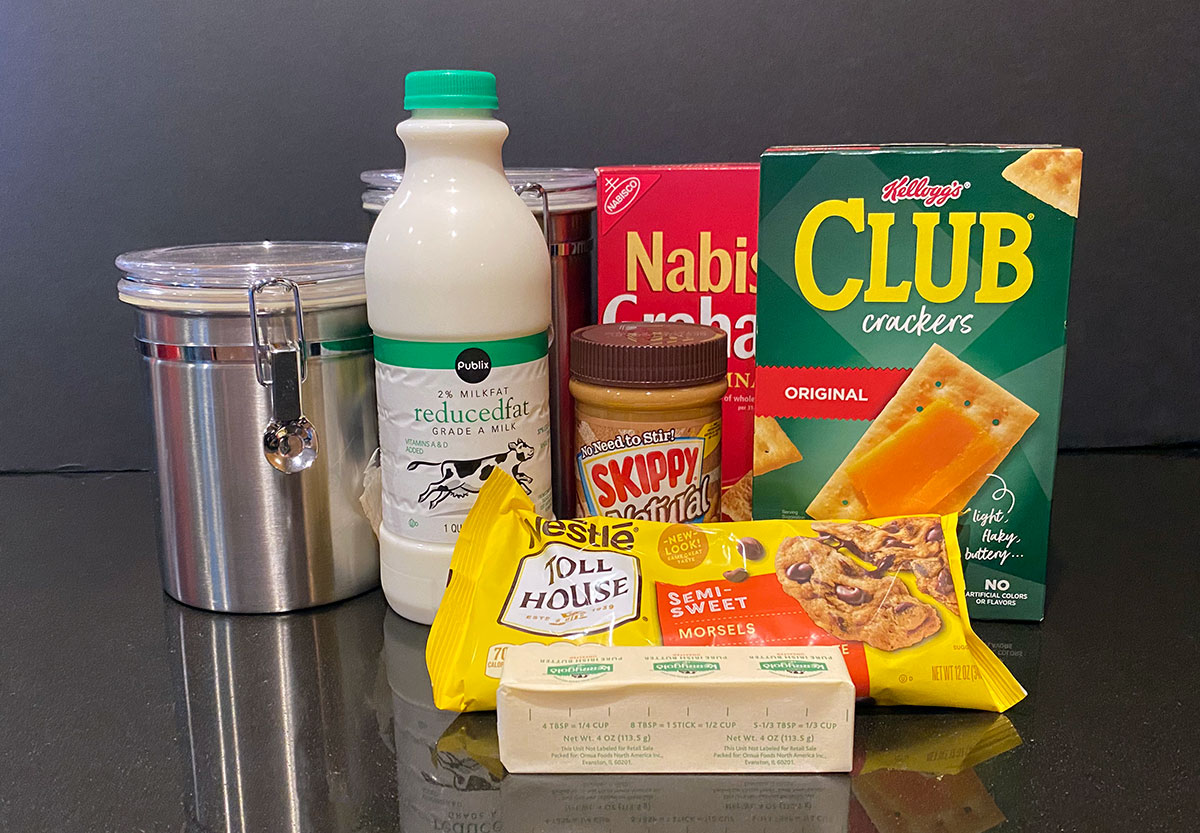 This copycat recipe for make-at-home Twix Bars is so fun to do and even more fun to eat! I'm posting it at Halloween as it is both a treat (for obvious reasons) and a bit of a trick. A trick because my sister (who was the inspiration for this blog) HATED Twix Bars. 🙂 I'm sure she's rolling her eyes and calling me an asshole.
This recipe is pretty straight forward but there are a couple of steps that are a little bit challenging. It's a great combination that makes this recipe perfect for little chefs. Boiling the butter, milk and sugars is a bit of a challenge and you need to stir while it's cooking. That's a great introduction to all sorts of candy-making techniques but one that is a bit more forgiving than most. Another technique that's a great learning tool is melting the chocolate and peanut butter. With the addition of the peanut butter, melting the chocolate is a bit easier than usual, but it's still a great lesson on heating the chocolate SLOWLY and stopping when it's mostly melted and stirring to melt the rest. I think this would be a fun project for little hands but definitely with adult supervision!
If you want to keep the classic Twix Bar taste, I wouldn't recommend altering the recipe at all. In fact, with the salty Club Crackers on the bottom, I think I like this recipe better than Twix Bars. If you want to jazz these up though, I think adding some fun sprinkles on top (like these Halloween ones) could be great.
I strongly encourage you to make these copycat Twix Bars. They're so easy and delicious. If you do give them a try, let me know in the comments below and share a pic with me on Instagram (@bdhbakes).