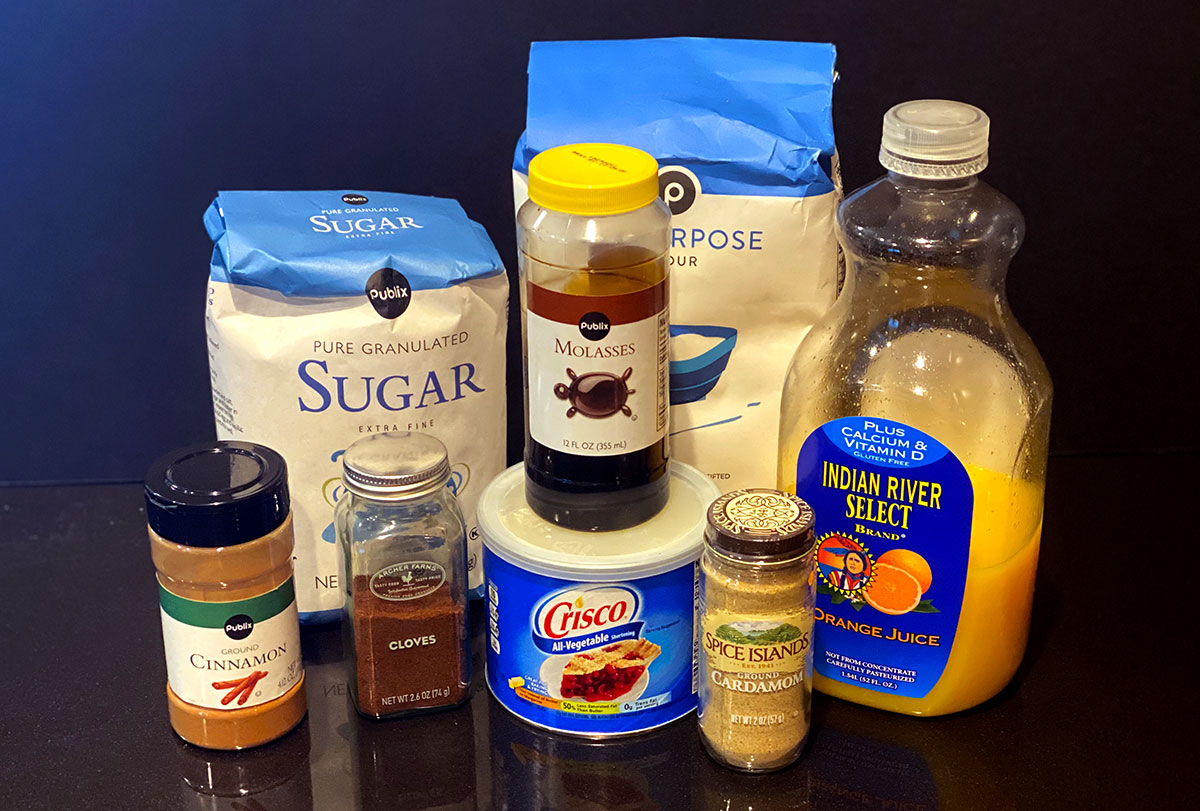 These molasses cookies will surely become a holiday tradition in your house. Honestly though – they are perfect for any time of the year. The right amount of sweet, spicy and deep richness from the molasses – these cookies are a hit with anyone.
The recipe card in Grandma's recipe box (as you can see below) was pretty basic – just a list of ingredients and that's about it. Luckily, my mom had given me her recipe for them as well, so I relied on that. The ingredient amounts were the same but Mom's recipe had the cooking time and the note to add an almond sliver on top. Something I nearly forgot! These wouldn't be the same with that for sure.
The molasses cookies will last about 5-7 days on the counter at room temperature. In our house, we LOVE to freeze cookies. (If you haven't had a frozen chocolate chip cookie you are MISSING OUT!) These cookies freeze well, but they are a bit dense, so it's best to let them sit for a minute or two before eating after they come out of the freezer.
If you make these cookies, be sure to let me know what you think in the comments below. And don't forget to take a picture and share it with me on Instagram (@bdhbakes)!