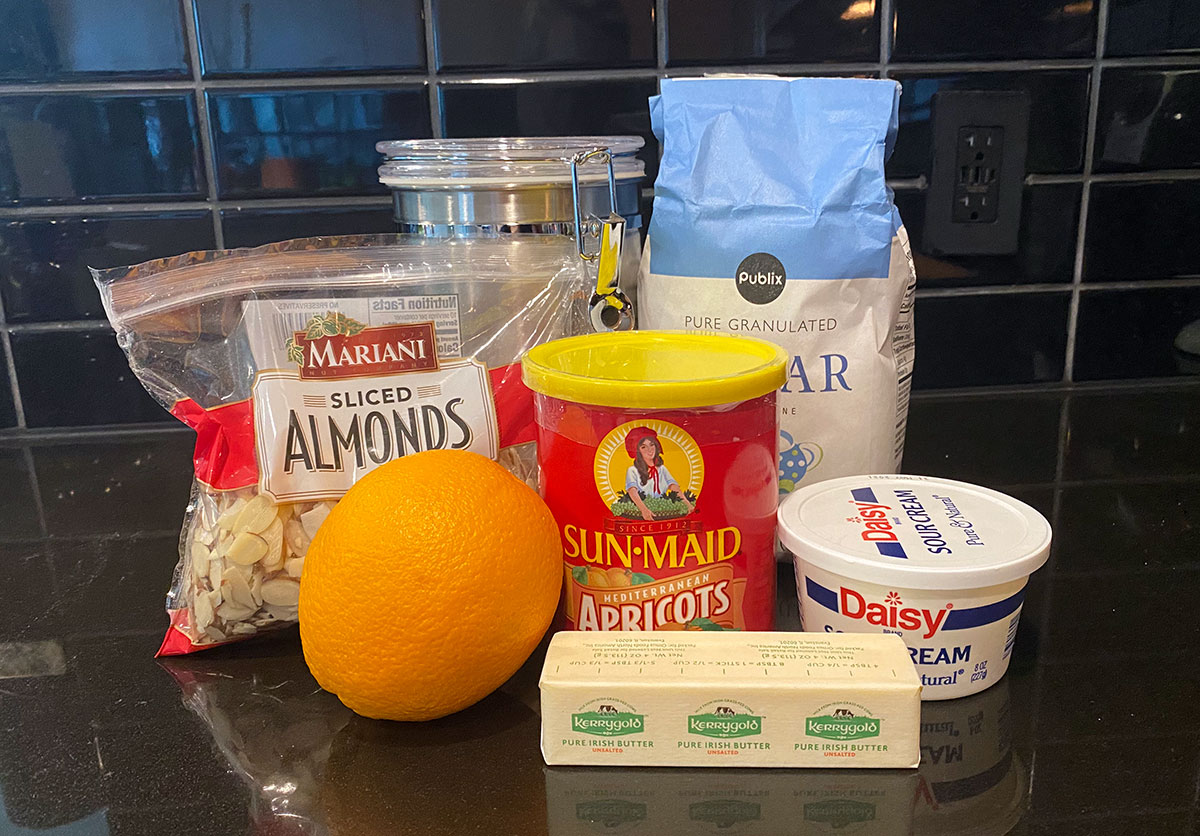 There is no better way to start the day than these Apricot Muffins that look just like little baked bits of sunshine. They are so light and fluffy with bursts of bright, fruity flavor from the apricots and orange zest. A perfect breakfast treat and they're super easy to make!
This recipe overall is pretty simple. Be sure to set yourself up for success though by doing two important things: get that oven preheated and make sure your butter has been sitting out for at least a half an hour before you try to cream it with the sugar. Also, remember that as soon as you start adding flour it's very important to NOT over mix. We're not making bread so we don't want to develop gluten. Add the dry ingredients in small increments on mix on LOW between each addition. This will help ensure that your muffins are light and fluffy with a tender crumb.
Grandma's recipe calls for any type of nuts but I have always loved the combination of almonds and apricots so that is definitely what I would recommend. Of course you could always use pecans or walnuts, but in my opinion both of those are a bit too hard texture wise and definitely overpowering flavor wise. If using almonds, I think a great option is to use sliced almonds and chop those so that you get nice, small pieces.
If you give these muffins a try – and I hope you do – please be sure to let me know what you think in the comments below and share a picture with me on Instagram (@bdhbakes).