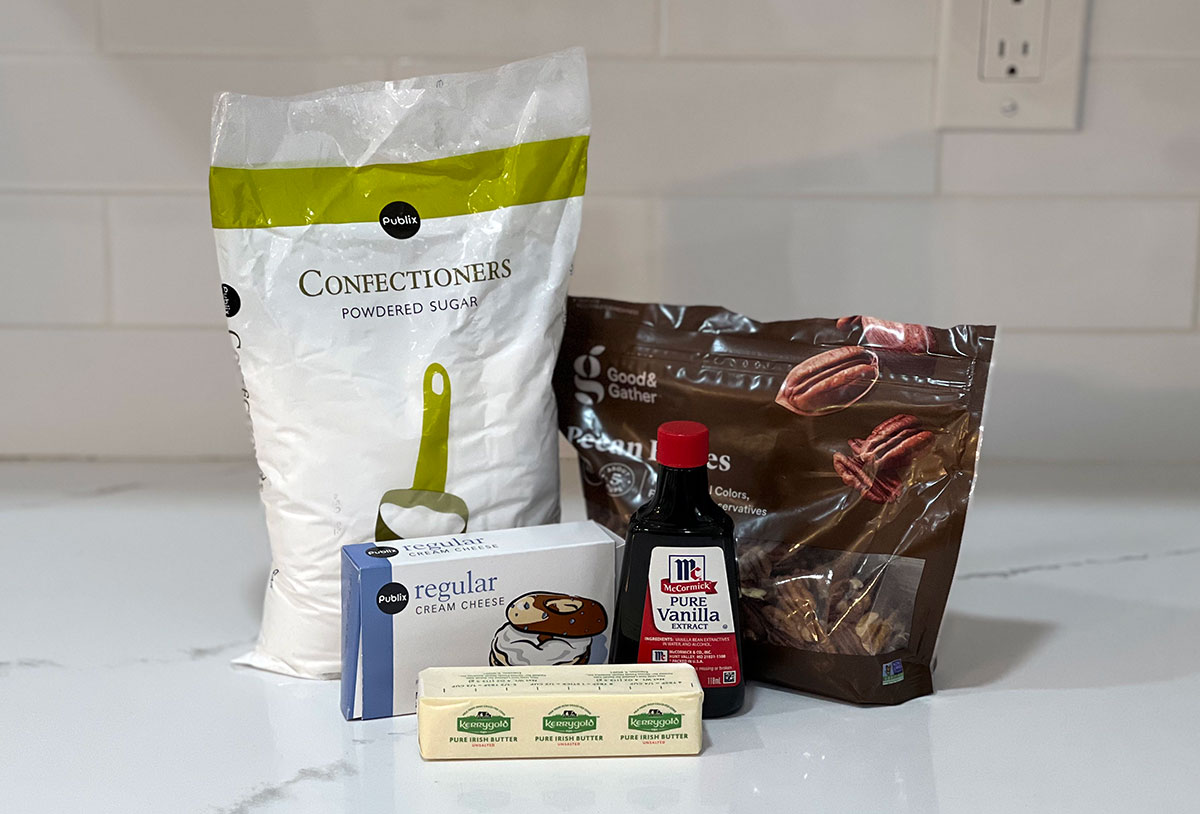 This Cream Cheese Frosting recipe is so easy and so delicious. It's perfect for any sheet cake, cupcake or round cake. And of course, it really shines on Grandma's Carrot Cake or Bingo Bars. The biggest challenges to this recipe are remembering to soften the butter and cream cheese and not getting the powdered sugar all over your kitchen. Just set the butter and cream cheese out for about an hour or so before you plan to bake and you should be good there. And then, when incorporating the sugar, just start very slow and gradually increase the speed of your mixer.
Grandma's recipe does call for 1/4 cup of chopped nuts but, of course, that's optional. If you are planning to add chopped nuts though, consider toasting them first as that adds to much flavor! This recipe is just a good with out the nuts though so you can omit them altogether.
The next time you need Cream Cheese Frosting, give this recipe a try! I'd love to hear what you think in the comments below or see a pic of your creation on Instagram (@BDHBakes).