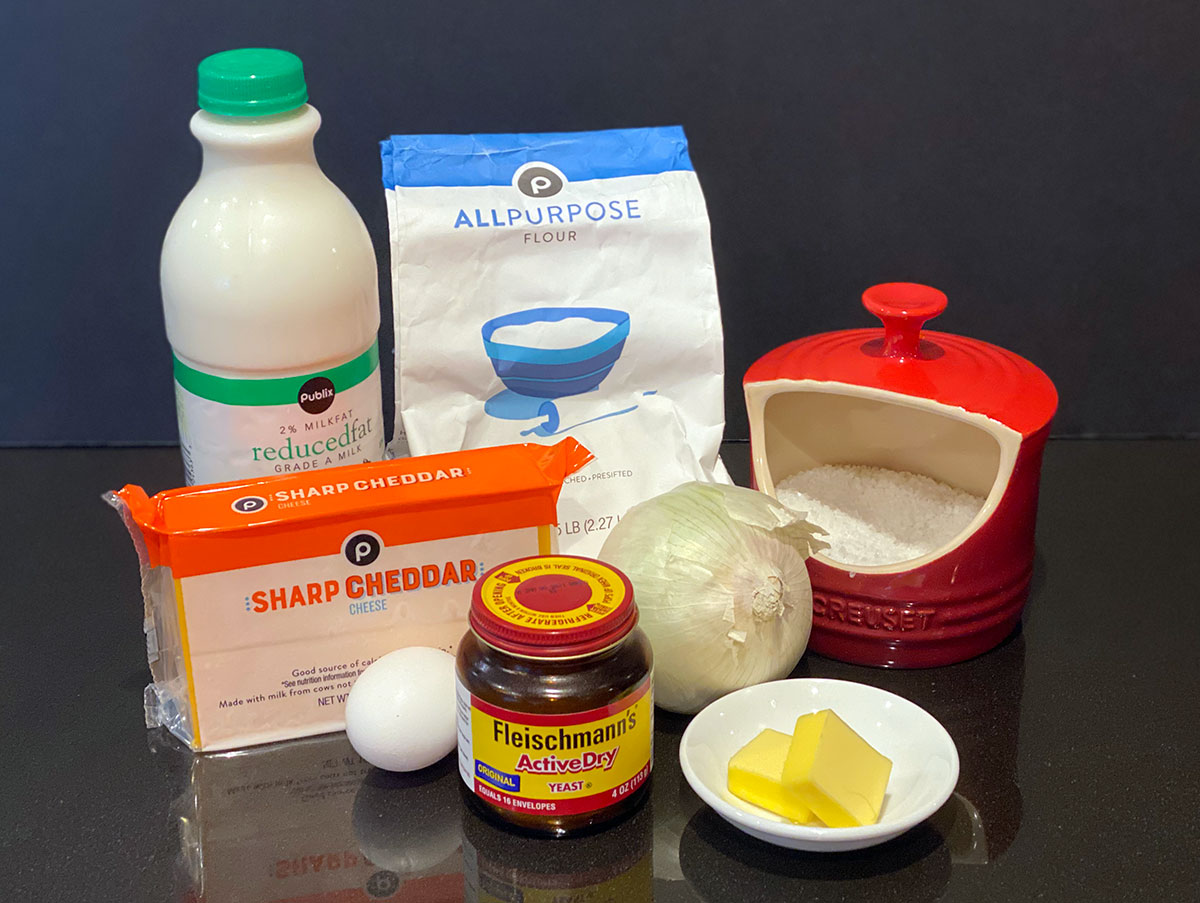 Cheesy bread has got to be the best combination of words in the English language. It is certainly a combination of some of the best things you can put in your belly. This recipe is GREAT for anyone who wants to get started making bread. It can all be done within several hours (including rising times) and with no special equipment or knowledge. This bread also can go with almost any meal OR can be cut into smaller squares and used as a great appetizer or hors d'oeuvre like my mom used to.
This cheesy bread recipe is really straight forward and there are no real tricky parts. Following the steps exactly should yield great results. Like most baking projects, stick to the recipe!! The only thing you have some liberty with is what kind of cheese you use. I went with Sharp Cheddar but you can do almost anything which could really affect the taste. I'll definitely be coming back to this recipe to try some other ideas. I would suggest shredding your own cheese of course. It's much cheeper and the cheese is much more melty and gooey!
You'll noticed in the ingredients and instruction below that Grandma would sprinkle poppy seeds on the top right before baking. Unfortunately, I didn't have those on hand. I'll definitely be making this again and adding those in next time. This is another great spot for some creativity as well. Instead of poppy seeds you could use sesame, caraway or even fennel seeds. Of course, some of those will REALLY affect the flavor! I'd stick with poppy seeds until you're feeling comfortable enough to get creative.
If you make Grandma's cheesy bread, be sure to let us know what you think and – even better – take a picture of the result and tag us on Instagram (@bdhbakes).