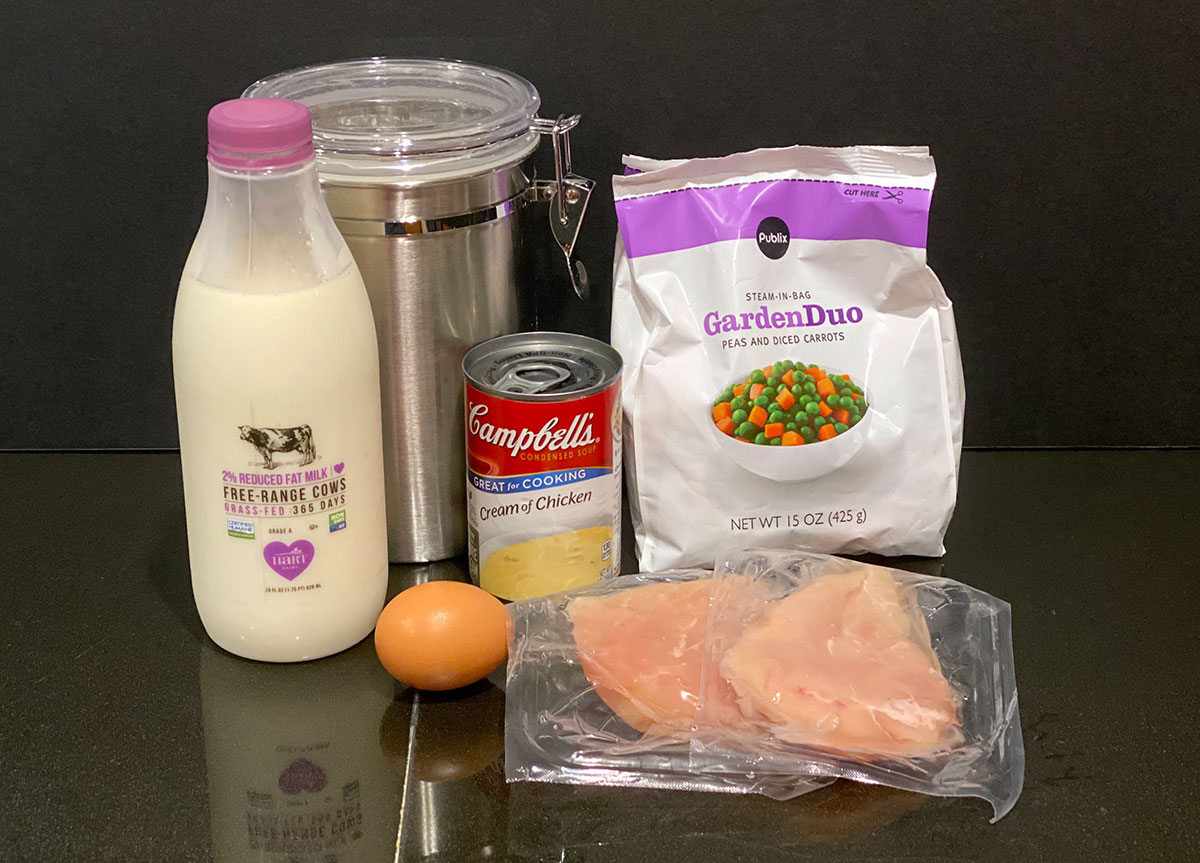 This easy Chicken Pot Pie recipe is about the simplest and quickest way to get a good meal on the table. Making the recipe couldn't be easier and the cooking time could be even less if you already had some left over chicken or turkey. Without anything served with it, we got about four servings out of the dish. You could probably extend it to six just by offering some more sides. With all the veggies, meat and grains all in one dish though, it's not really needed.
An important thing to note, using Bisquick as the topping creates a bit more of a "cakey" crust than the typical chicken pot pie, pie-style crust. I definitely prefer the pie crust, but with the time this saves. It's a good trade off. And don't forget, if you don't have Bisquick on hand or don't want to buy it just for one cup, you can easily make your own. I shared how to do so in my Broccoli Puff post.
If you're looking for a more traditional Chicken Pot Pie (that's quite a bit more of a challenge), I strongly recommend this one from Gesine Bullock-Prado.
One note on this recipe, if you'r pie plate is a bit deeper, I would STRONGLY recommend doubling the chicken, veggies and soup. I think that would definitely get a better ratio of filling to crust. Made as is, it's a lot of topping.
I hope you try this super easy Chicken Pot Pie recipe and if you do – don't forget to tell us about it and share a photo on Instagram. Tag me @bdhbakes.