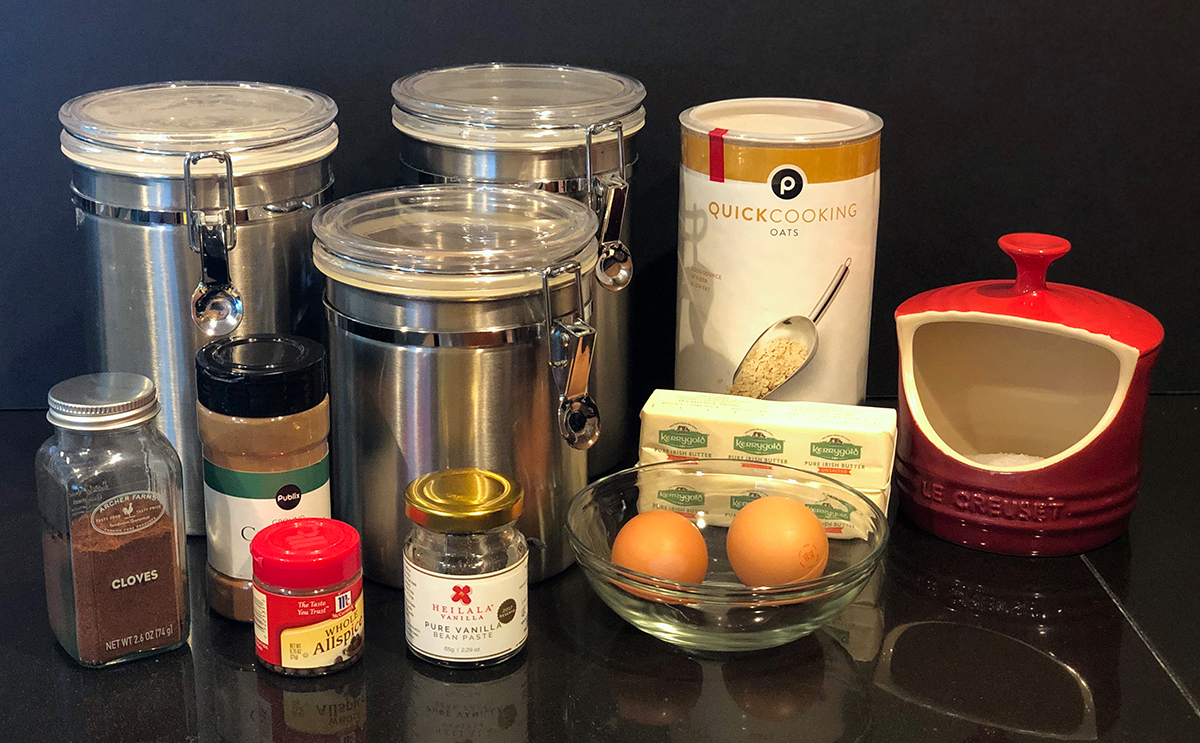 So, when I found this oatmeal cookie recipe I was excited to try it as I love a good oatmeal cookie recipe. Since Grandma had written "Dad's Oatmeal Cookies" across the top, I was assuming this was her dad's favorite recipe. With a clear family connection I wanted to make them right away. Then, when I mentioned it to Mom, she informed me that "Dad's" is a brand of cookie (dadscookies.com) and these are a copycat of theirs. But, oh boy, is it a good one!
This recipe is really quite simple to make. I would definitely recommend fresh ground allspice and cloves if you can. (Plus, keeping the whole spice, pre-ground, in your cupboard make it last a lot longer.) The only tricky thing I ran into is that Mom said these were quite a bit taller than usual. Grandma notes to flatten them slightly, but I think I'd flatten them more the next time. Just so that they're more traditional.
This oatmeal cookie recipe went over very well with everyone that tried them. I chose to do them with raisins, but as Grandma notes, you could use walnuts instead or in addition. The great thing about oatmeal cookies is they're perfect anytime of day! I found that they freeze well, too. But you do have to let them sit out for a minute before eating. You can't eat them directly from the freezer like we do with chocolate chip cookies.