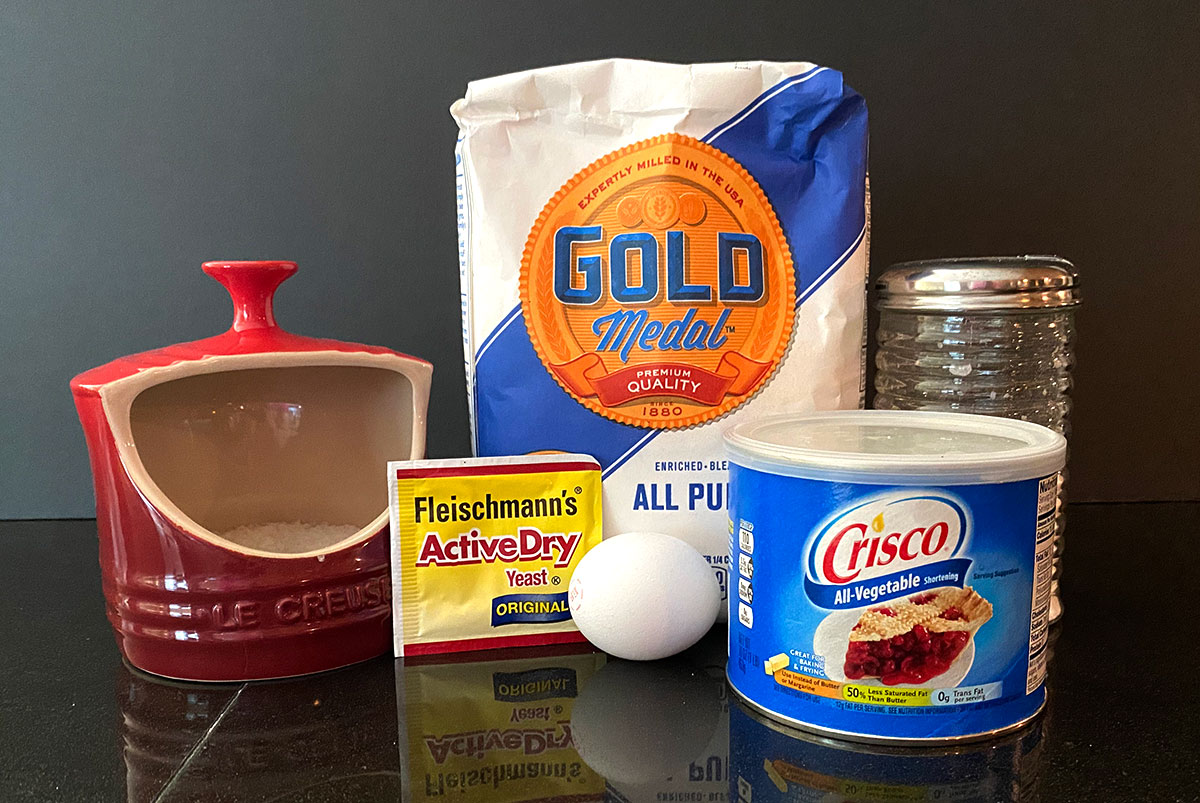 This Double-Quick Dinner Roll recipe is a time-saver and tummy pleaser! From start to finish, you can have hot, fresh yeast rolls in well under an hour and a half. Plenty of time to get your main course ready and on the table. If you're new to bread baking, this is a good start recipe, too. There are no crazy instructions and following the directions below should yield perfect rolls every time.
A large muffin tin is definitely needed for these rolls. Using one creates perfectly shaped, uniform rolls that look perfect in a bread basket. And of course, a muffin tin has so many uses it's definitely not a wasted piece of equipment.
When I make these Double-Quick Dinner Rolls again, I will definitely kneed them a bit longer. In my instructions below, I have what I think is the correct kneed time. Grandma's recipe, as always, is a little vague as I think she just knows what she's doing. I guessed at how long to mix and I did until the dough just became smooth, but I think it actually needed to get nice and smooth and elastic.
I'm not sure if there's much that could be improved on this recipe as it's very straight-forward and quick! Can't beat that. If you try this recipe, please let me know what you think in the comments below. Or, share a picture with me on Instagram (@bdhbakes).