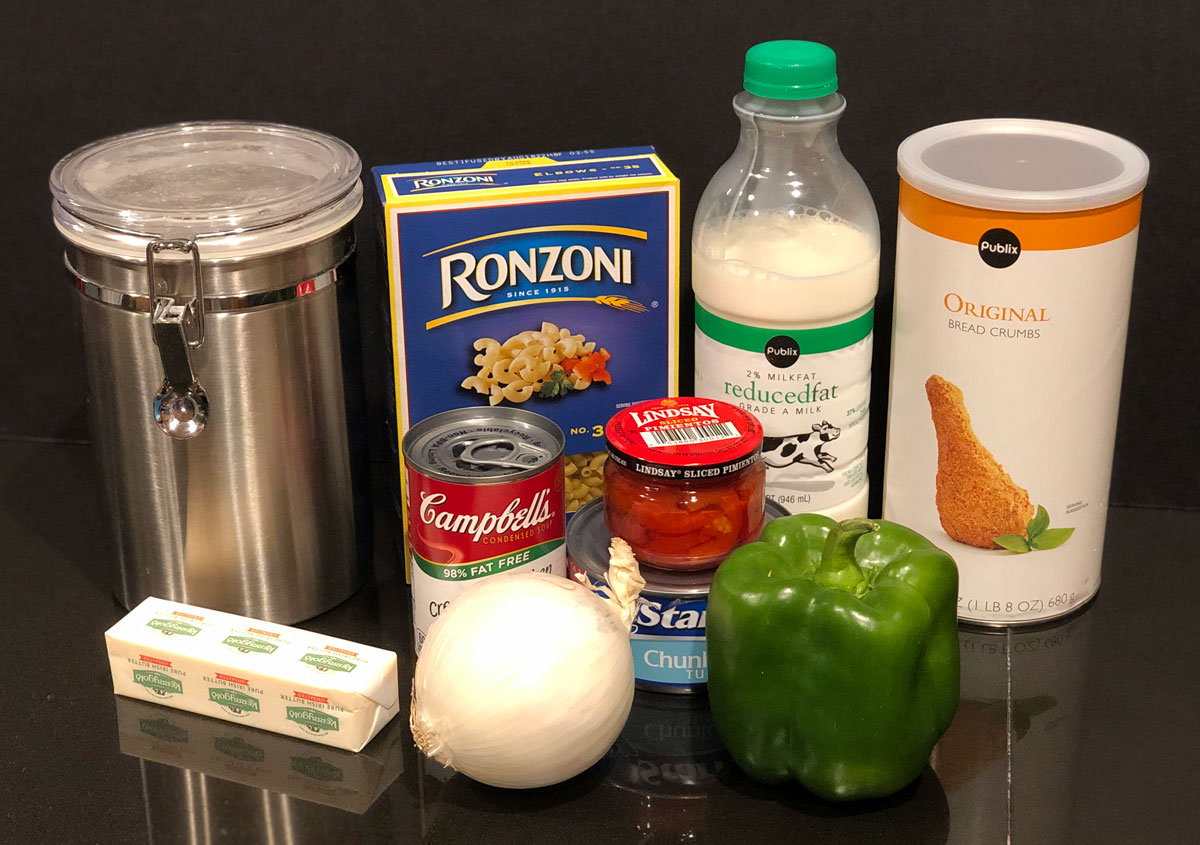 This recipe is a great take on the classic tuna noodle casserole. It's called Sandra's Favorite so it's fair to assume my Aunt Sandy loves it. Overall it's a really easy recipe with ingredients that you can find anywhere. I think this one took me about an hour and fifteen minutes from start to finish so it came together fairly quick as well.
The only real trick in this recipe is making the sauce after cooking the veggies. I don't think you want the sauce to get too thick so err on the side of it being a little runny. My casserole dried out a little in the oven, so if I did it again, I would definitely cover in tin foil for the first 25 minutes and the cook under the broiler for the last 5 to really crisp the top.
This tuna noodle casserole is a meal by itself but could also be great with a side salad. Or try it with some roasted veggies like Brussels sprouts or broccoli.
If you've got the time, I highly recommend making your own cream of chicken soup. Here's a recipe I've used and not only is it more flavorful, it also saves you from eating a lot of extra preservatives.