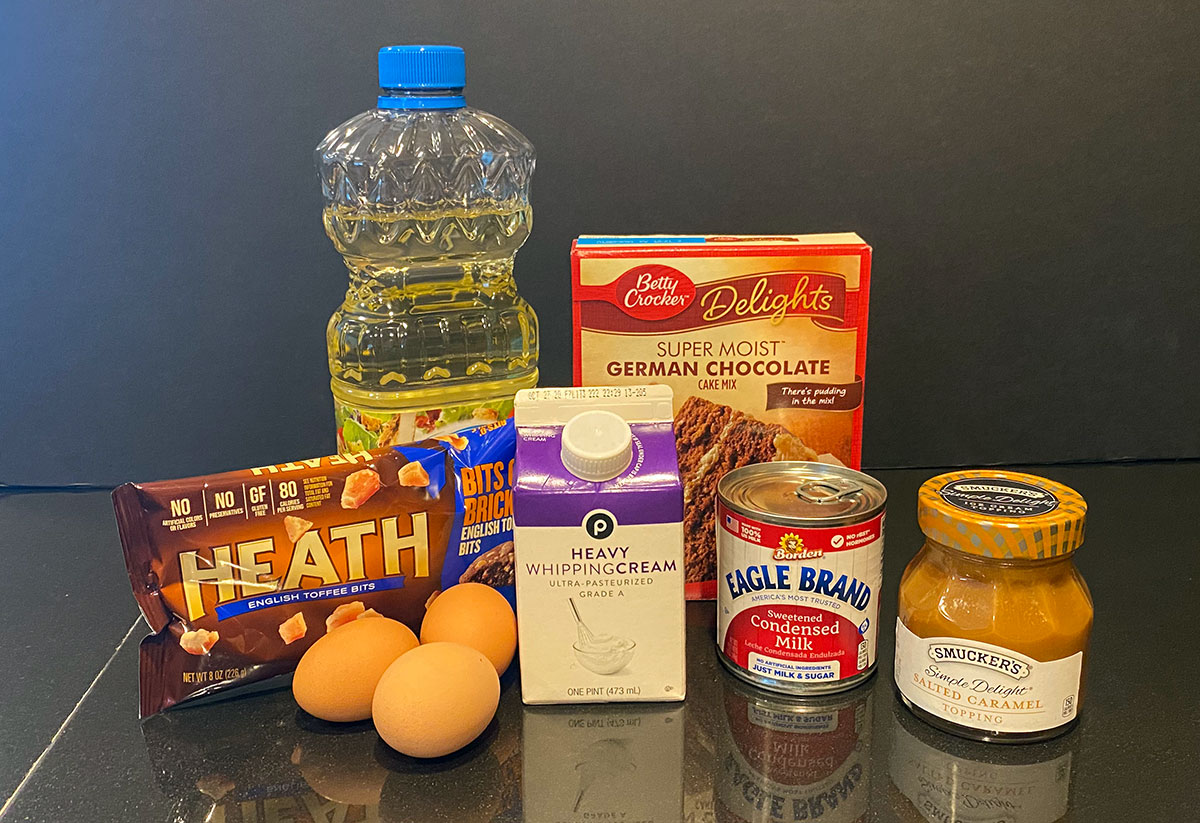 Grandma's Gooey Cake is a vintage poke cake recipe that's an ooey-gooey treat that everyone will love! And using a box cake mix makes it easy, too. If you've got little ones around that want to get started with cake baking (and decorating) this would be a great one to begin with. Plus, you have all the extra fun of poking the cake!
The recipe is pretty straight forward, just bake the cake from the boxed cake mix and then poke it and add toppings. Grandma notes that you can use either butterscotch or caramel topping and I would really recommend sticking with the caramel. The whole cake is very sweet and, for me, I think the butterscotch might be too much. We opted for salted caramel topping which I think was wonderful. Even then we did pretty small slices.
For the toppings, you can use Cool Whip to make it super easy, but I opted to whip my own fresh whipped cream. You need about a cup so I just whipped about 3/4 cup cream until soft peaks form and then add about a tablespoon of sugar and a teaspoon of vanilla. Since the whipped cream isn't getting baked, this is a good time to use that vanilla bean paste and not extract – if you have it. For the Heath Bars, we found the Heath bits that work just as good and saves the steps of freezing and crushing the bars. One 8 ounce bag was definitely enough.
I hope you try this Gooey Cake and if you do, please let me know in the comments below or share a picture with me on Instagram (@bdhbakes).