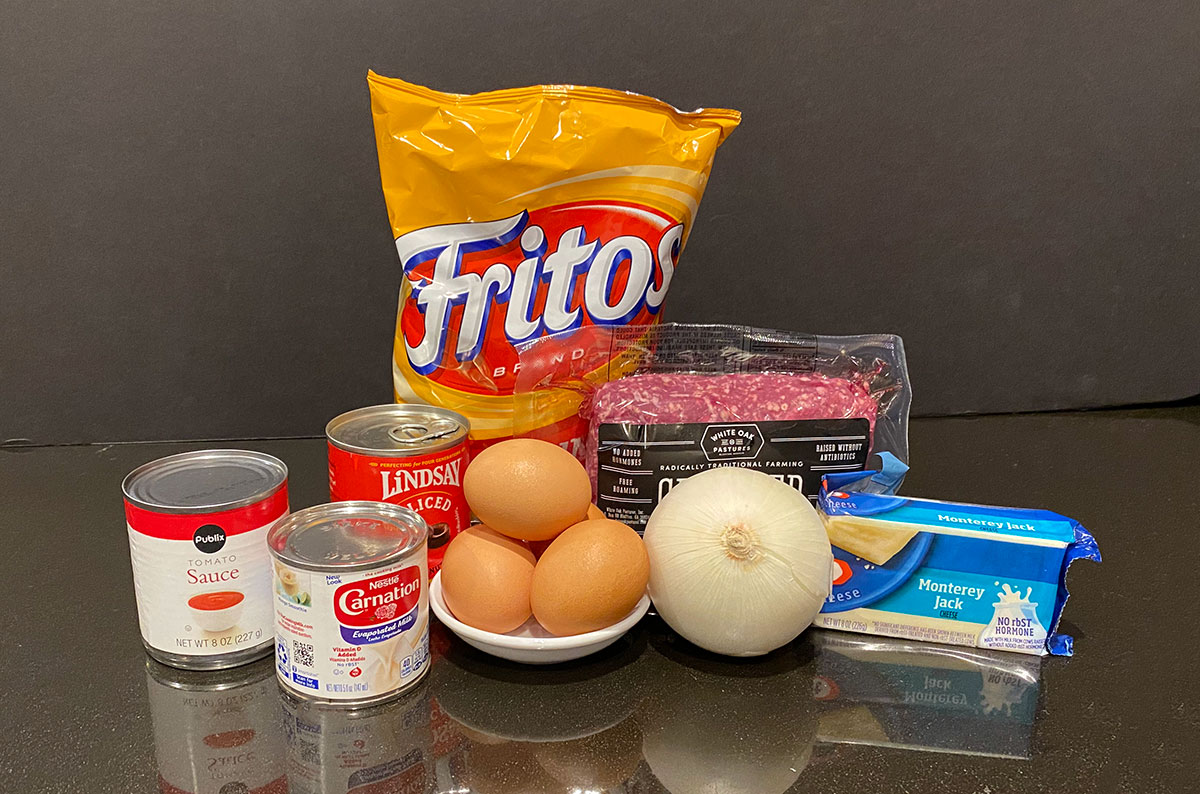 If you're looking for a quick and easy dinner that will satisfy any Tex-Mex food cravings, look no further than these Enchilada Squares. This recipe is really quite fun to put together and can help you get dinner on the table in under an hour. It features all the flavors of a traditional beef enchilada in an easy to serve casserole. We served it with shredded lettuce and chopped tomatoes for a plate full of goodness. Of course,with some chips and salsa on the side, too.
Making these Enchilada Squares is pretty straight forward. Browning the ground beef and onions is a snap and the rest of the ingredients can be prepped while you're doing that. The sauce is simply four lightly beaten eggs mixed with tomato sauce, evaporated milk and a packet of enchilada seasoning. Enchilada seasoning can be hard to find, but it's SUPER easy to make your own. That's what I did using this recipe and it was great. Plus it makes enough to have some left over to sprinkle over potatoes or eggs.
Other than browning the onions and eggs, this is a recipe that could EASILY be assembled by little chefs. They'd probably have a lot of fun with it too. Especially loading it up with chips and cheese.
I think this recipe could also be altered quite a few ways. Swapping out the ground beef for ground turkey or veggie crumbles would be great. I also think you could do shredded chicken on the first layer as well, and maybe switch the enchilada seasoning packet to the green enchilada version. I might also add sliced pickled jalapeño to the black olive layer next time, too.
As always, I would love to hear your feedback if you give this one a try. And please share a picture of the end result with me on Instagram (@bdhbakes)!