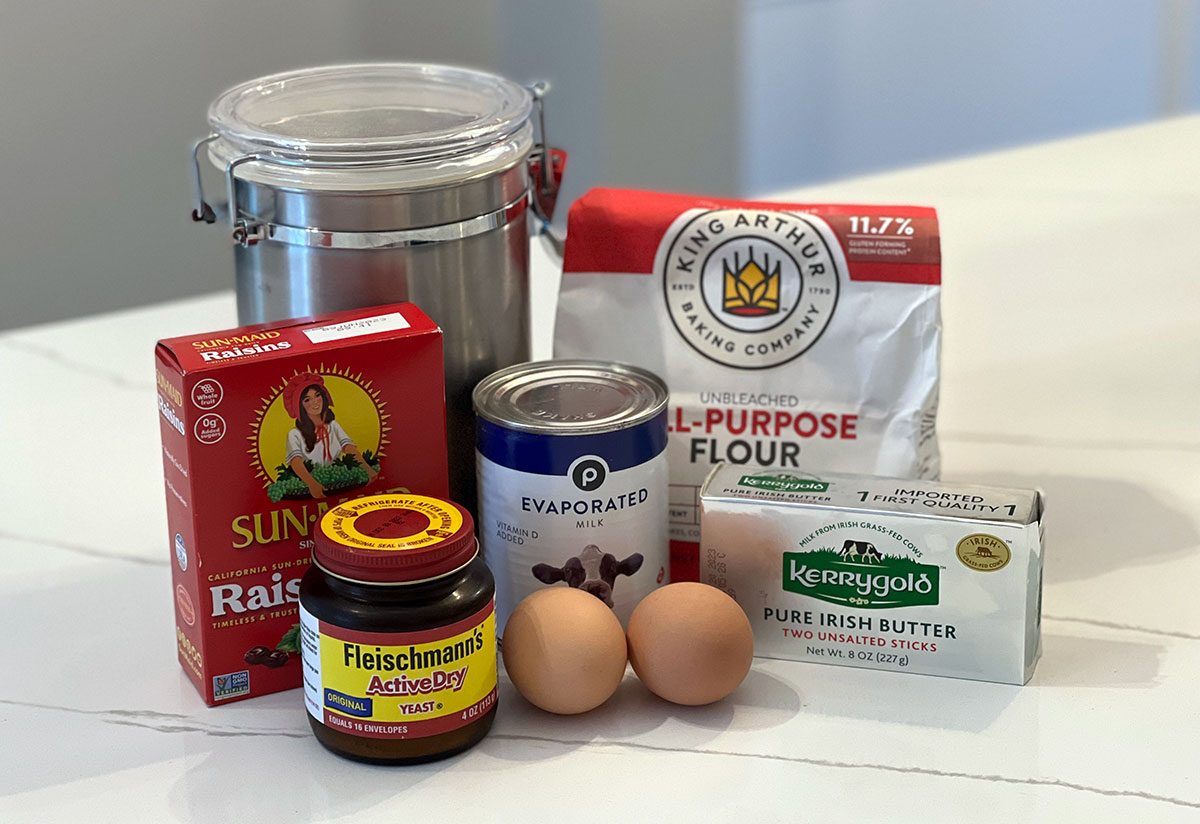 This No-Knead Cardamom Raisin Bread is both a terrific loaf for your morning toast and a great start recipe for people wanting to get into baking bread. The ingredients are all pretty simple and you might even have most of them on hand. This recipe calls for cardamom instead of the traditional cinnamon so it's a bit more unique. Make sure you give this recipe a try on a day when you have 3-4 hours where you'll be at home and able to attend to the dough as it's rising and the yeast is doing its magic.
Start the recipe with soft butter. Make sure to leave it out at room temperature for at least 20-30 minutes. This will help combine it with the sugar and salt as well as help the hot water melt it. This recipe was really easy to do with a stand mixer, but you can definitely do it with a hand mixer, too. You'll just need to be careful when pouring in the hot water.
In most recipes I share, when adding flour I mention to mix only until it's just incorporated. That's not as big of a concern with this recipe since we're making bread. The more it's mixed, the more the gluten is developed which is what you kind of want with bread. You'll still want to add the flour a cup at a time to make sure it's all incorporated. But you don't need to be as cautious about over mixing.
There are two rises in this recipe and the exact length of them really will depend on the temperature of your kitchen. The times I provided are a good general guide if your kitchen's temp is in the mid 70's. If it's colder, it will take longer and vice versa if it's warmer.
I hope you give this recipe a try! Make sure to use cardamom at least once but feel free to swap that out for the more traditional cinnamon if you'd like as well. This makes a large enough loaf for you and your family to have toast all week. I'd love to hear what you think of the recipe in the comments below, or share a picture of it with me on Instagram (@bdhbakes).