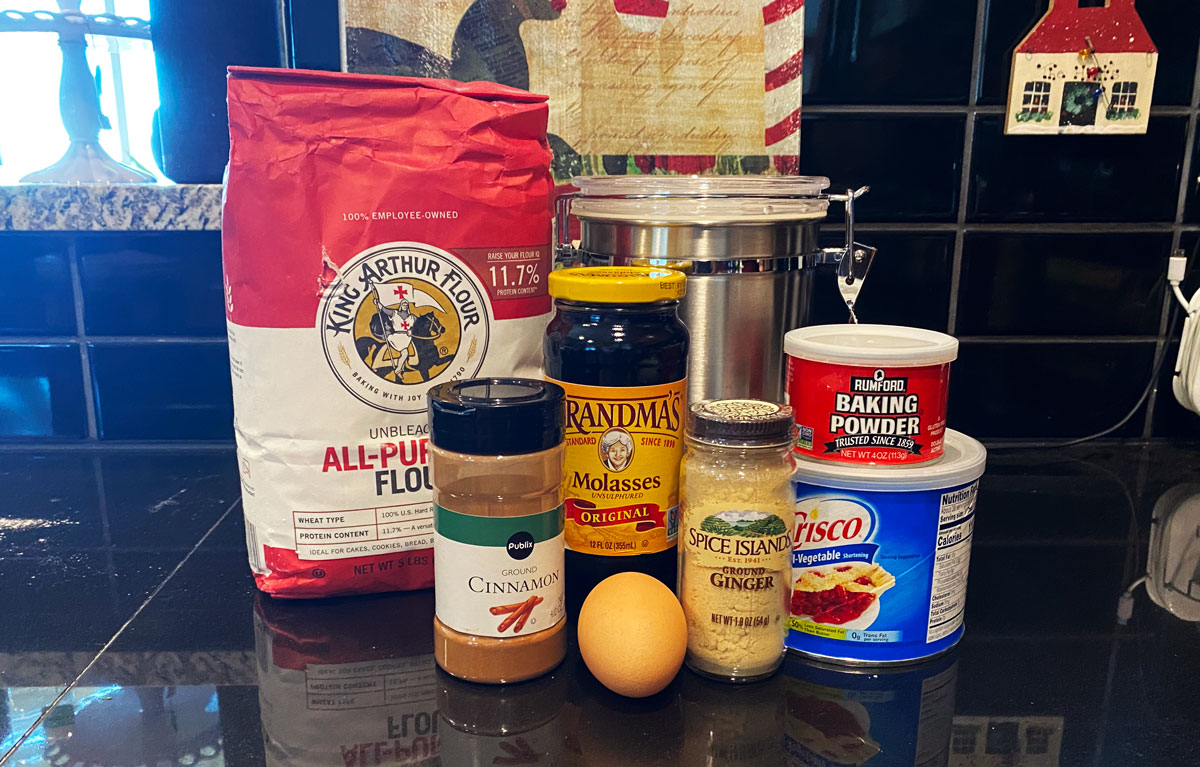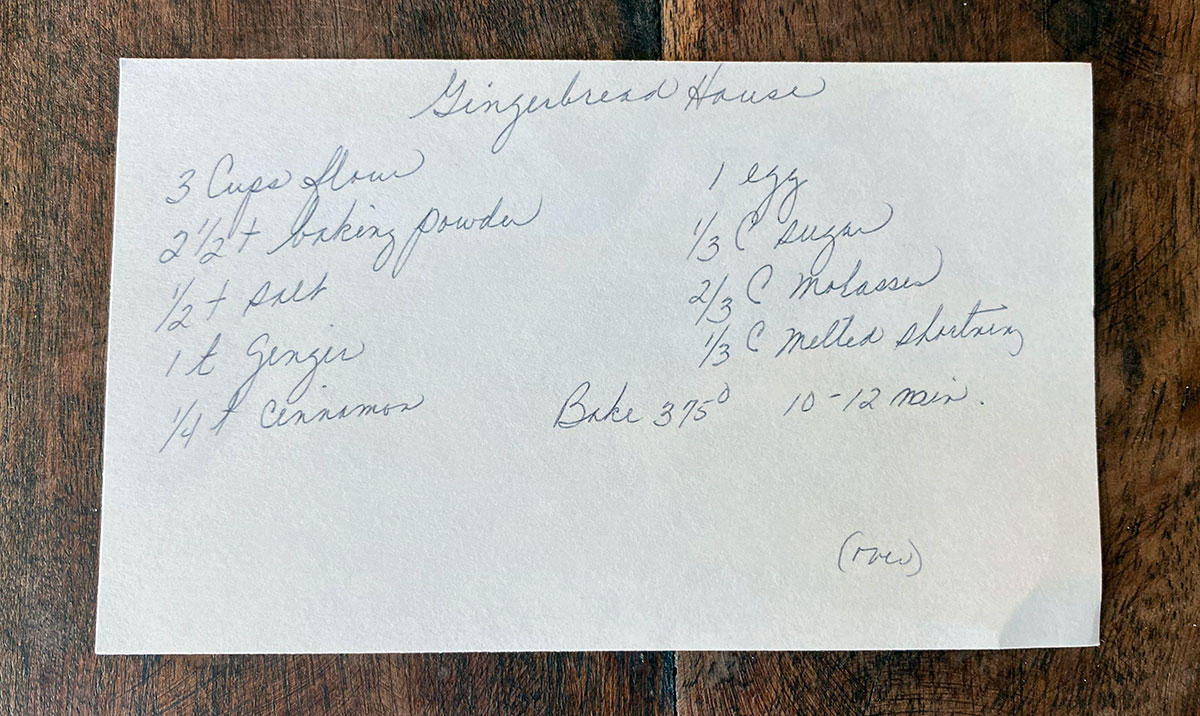 This recipe for a gingerbread house and royal icing is a classic and a ton of fun! When I was very little, Grandma Jackie would make a gingerbread house each Christmas and have it up on the mantel the whole holiday season. She even had a little mirror put down as an icy lake and little figurines of ice skaters to place on top. It was magical and I can remember being so excited to see it each year as a little boy.
When I found Grandma's recipe for gingerbread in her recipe tin I was so excited! And with SO MUCH time at home this year, I figured it was now or never to give it a try. I had never really made a gingerbread house before or royal icing, but my husband, Scott, had. So he was enlisted. We were both super impressed with both the gingerbread recipe and the royal icing recipe. The gingerbread tastes good, but boy does it create very strong walls, roofs, etc. And the royal icing is like a very thick paste. It's like a perfect glue to holds things together.
Both of these recipes are definitely for construction not consumption – and for that purpose they are a dream! If you're looking for a gingerbread to bake and eat, I'd suggest looking for a different one and royal icing that really work for building, is never great to eat. However, if you're looking to build a magical gingerbread house this year – this is the recipe to use for sure!!
I hope you give this a try. Grab your family and spend a few hours building a masterpiece and letting your creativity shine. I DEFINITELY want to see pictures of anything you build so please post them in the comments below or tag me in them on Instagram (@bdhbakes).