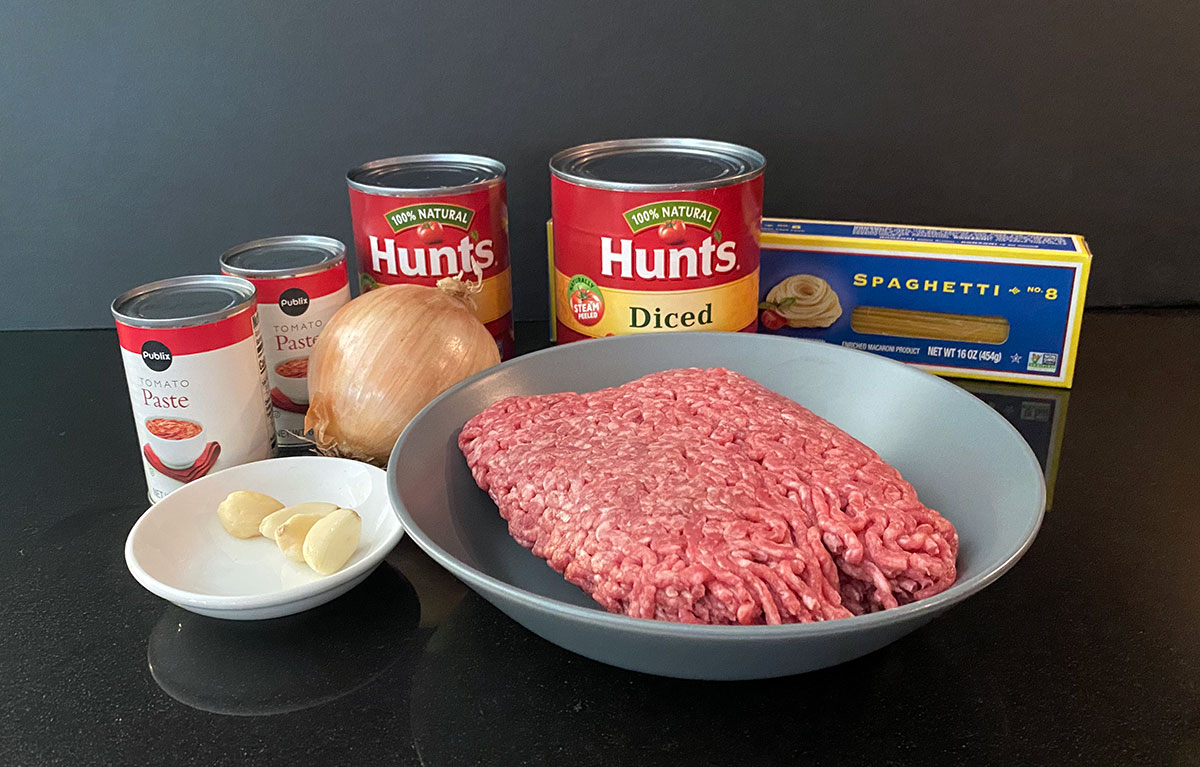 Grandma's classic spaghetti – and what could be better! The ONLY bad thing about this recipe is smelling it simmering for two hours before you get to eat it. This recipe is pretty straight forward and comes together pretty easily. Aside from chopping onions and browning meat, it could easily be made with heavy help from little helpers, too.
In full disclosure, this is my grandma's recipe for spaghetti, and she is very German and NOT Italian. HOWEVER, my husband is very Italian and he approved of it. We were a bit nervous how he might react – LOL!
You can certainly make this recipe exactly as written and have a wonderful meal, but as with any pasta sauce, you also have the opportunity to play around a bit with the flavors and doctor the sauce to your liking. When I make it next, I might try adding some Italian seasoning and some crushed red pepper flakes. Additionally, I think you could make this with ground Italian sausage to really kick up th flavor, or with lots of chopped mushroom or veggie crumbles for a veggie version – YUM!
This spaghetti recipe is also great for freezing – except for the noodles. Once you're done making the sauce, just omit the noodles and allow it to cool and then pop it in the freezer. Reheat on the stove top for fresh, homemade spaghetti sauce anytime!
I hope you try this spaghetti recipe and if you do, please let us know what you think in the comments below or share a pic with us on Instagram (@bdhbakes).