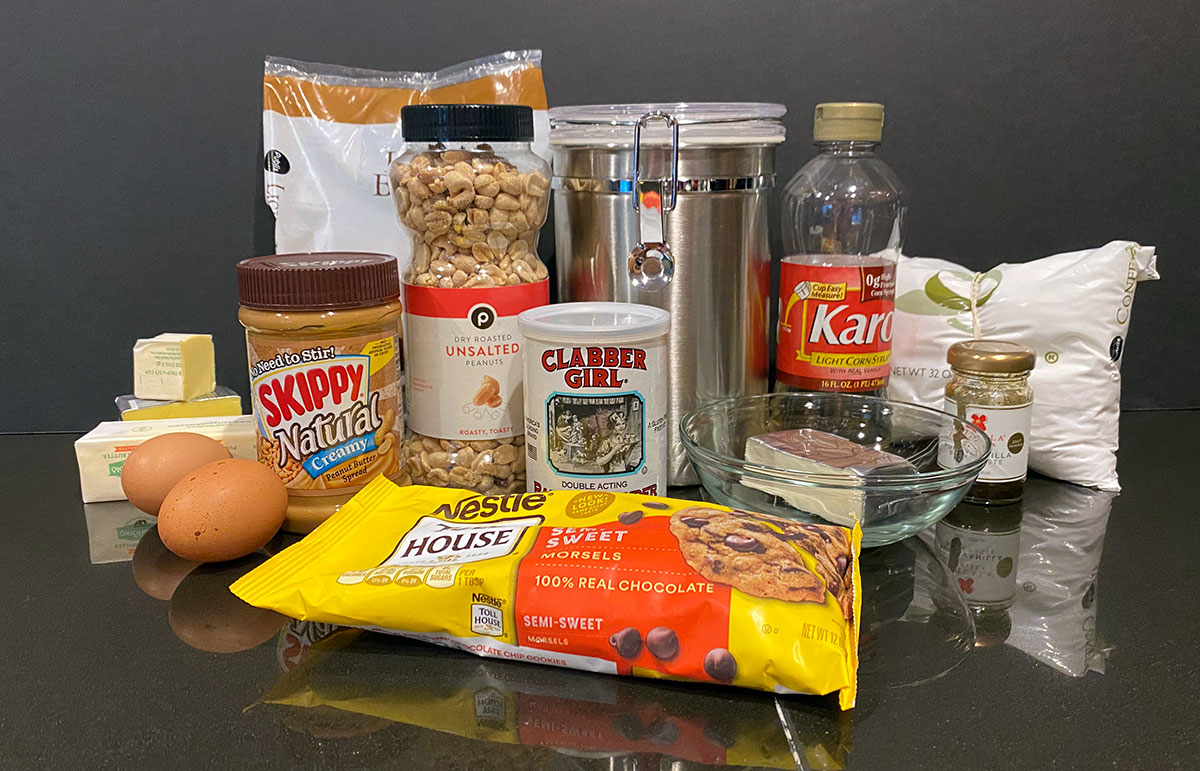 Ok, the these Peanut Butter Thumbprint Cookies are a bit of a project but boy are they worth it! This appears to be a classic, vintage recipe from my Grandma's recipe tin, but just like the Plantation Chicken Casserole, no one really remembered them after I made them. Oh well, they're awfully good so I'm glad I brought them back into the light!
The dough is basically a really great peanut butter cookie dough. Not to complicated although I strongly recommend a pushable adjustable measuring cup for measuring sticky ingredients like peanut butter. They save a lot of time and frustration! Be sure to mix the dough, as always until just combined and don't over work once the flour goes in. Also, these cookies can easily over bake so keep your eye on them and err on the side of less baking time.
One thing I would change the next time I make these (and there will be a next time!) is to really chop the peanuts more. I think they need to be a much finer texture as the bigger chunks look good, but easily fall of the cookie. Another option would be to keep the bigger chunks and incorporate directly into the dough before rolling into balls.
Once they're done baking, be sure to allow them to cool on the tray for about five minutes and then cool completely on wire racks. If the cookies aren't completely cool, the frosting will melt and it'll be hard to get a good looking piping. Grandma suggests just using a spoon to give each cookie of dollop of frosting, but I think the piping looks fun. Spooning it would probably be faster and of course, taste just a good!
I hope you try these vintage Peanut Butter Thumbprint Cookies and treat your crew their yumminess. If you do, tell us about it below!