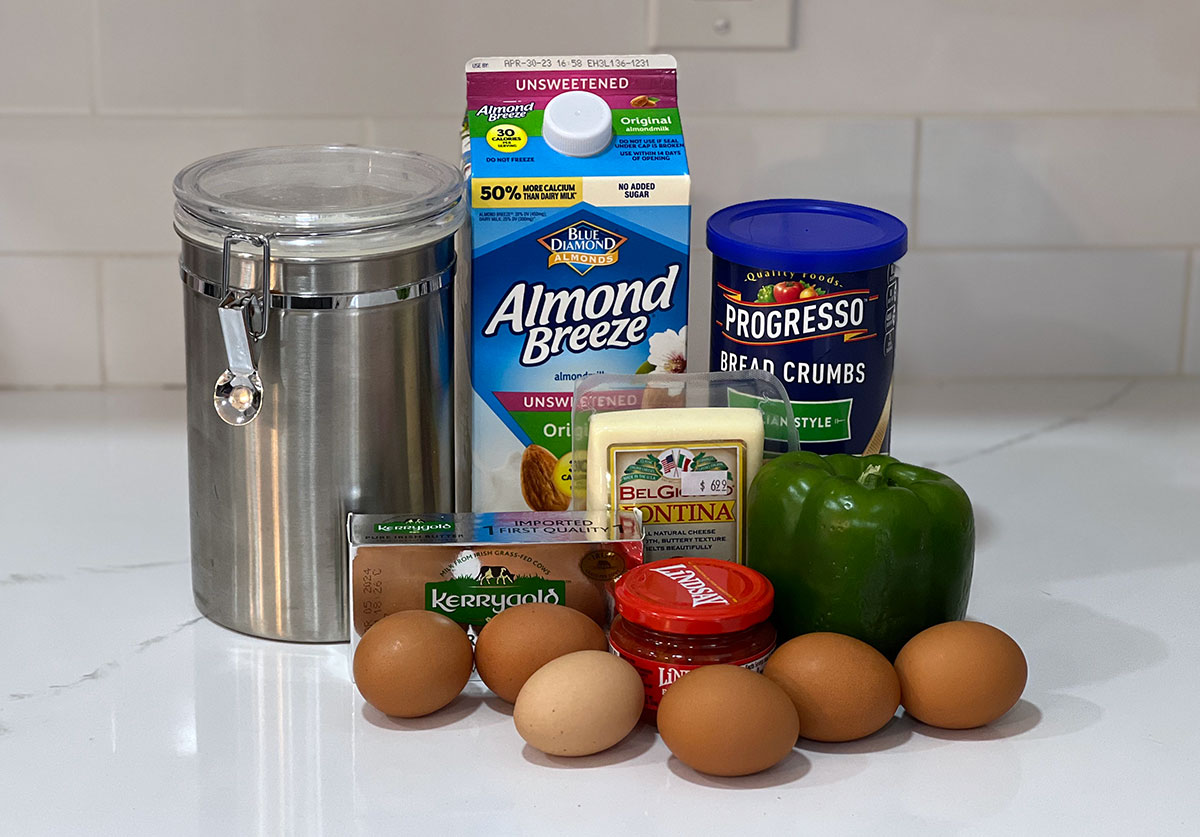 Get yourself ready for a spectacular brunch with this Scrambled Egg Casserole! This classic, vintage breakfast casserole is sure to please everyone and could easily be made ahead for an easy morning. Eggs are the star here for sure, but so is a rich and creamy cheese sauce. Pair this with some fruit or a light salad and some bacon and you've got the perfect brunch meal.
This recipe comes together pretty quickly, but does require a bit of attention to detail. Cooking the scrambled eggs and whisking together the cream sauce both require attention and some extra care but shouldn't give you any problems as long as you stay focused.
The best part of this Scrambled Egg Casserole recipe is that it's pretty versatile! Of course you can choose any cheese to shred – I made it with Fontina that we had on hand and it was great! You could also add other veggies or even meat. I think this would be great with some ground sausage mixed in or some crumbled bacon on top. Sautéed mushroom or chopped, cooked spinach could be great, too! When the casserole comes out of the oven you can can also dress it up a bit, too. I added some chopped chives which added another little burst of freshness.
Give this recipe a try the next time you're planning a brunch and let me know what you think! If you've got any great ideas for things to add, let me know in the comments. I'd love to try it. I'd also love to see pics of anything you make so be sure to share them with me on Instagram (@bdhbakes).