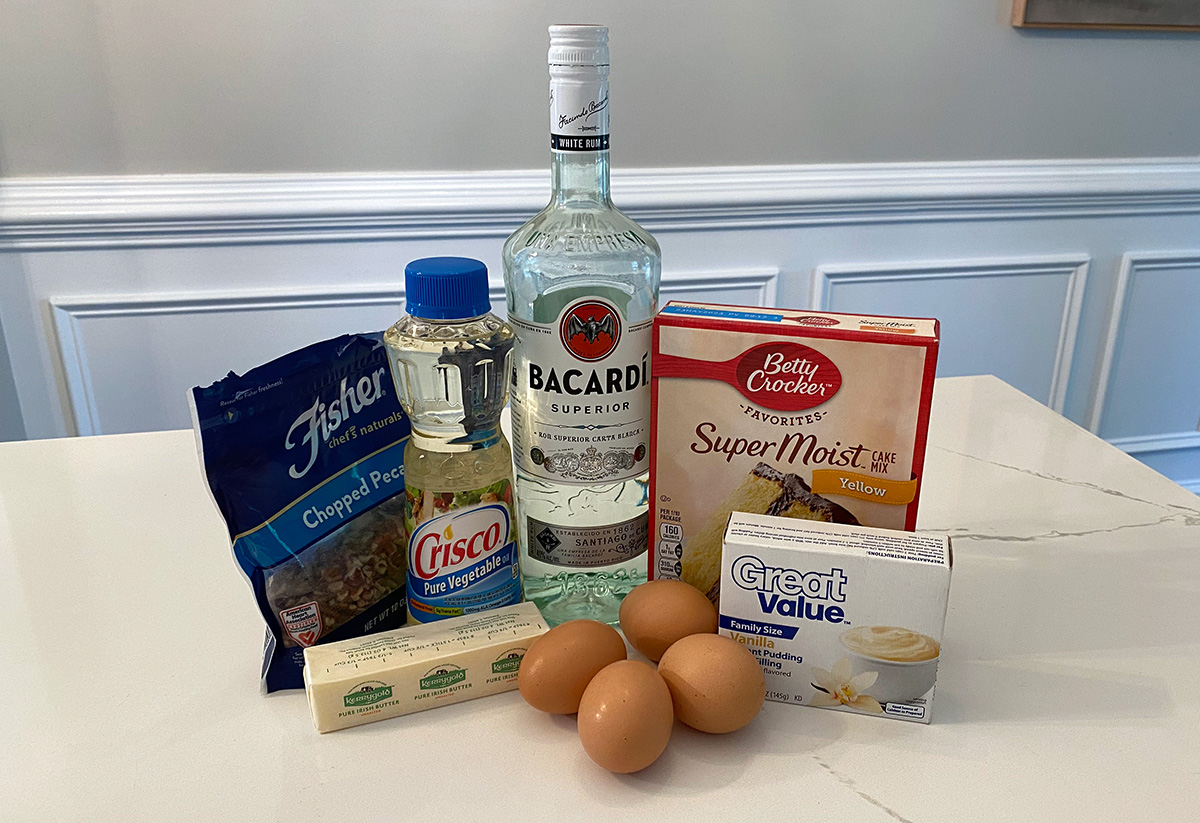 This Bacardi Rum Heavenly Cake is about the easiest and tastiest way to take a mental trip to the islands. It comes together with minimal effort. It's a great recipe to try if you've been wanting to try making a cake but were a little nervous. The only special piece of equipment you need is a bundt pan. All the ingredients can be found at any grocery store (and liquor store if you can't buy booze at the grocery in your state).
Making the the cake batter is a snap, just dump all the batter ingredients in a bowl and whisk by hand for about two minutes. You can mix the batter with an electric mixer, but over mixing can make a cake start to get dry and tough. That is less of a concern with a cake mix, but it's not hard to mix by hand so I would recommend it just to be safe.
Once the cake is cooked, make sure it's had PLENTY of time to cool. I would suggest at least an hour or two if possible. Once it's totally cooled, then start making the glaze. You don't want to make the glaze too early as you want it warm when you pour it over the cake.
I'm not sure if there are any modifications you can do with this cake as it's a pretty perfect Rum Cake as it is. One thing I'm gonna plan to try to do though is baking it into little cakes in a mini muffin pan with pecans sprinkled on top. I can see bite-size versions of this cake being a big hit at a pool party or summer cookout.
If you give this Bacardi Rum Heavenly Cake a try, share a picture with me on Instagram (@bdhbakes) or let me know what you think in the comments.