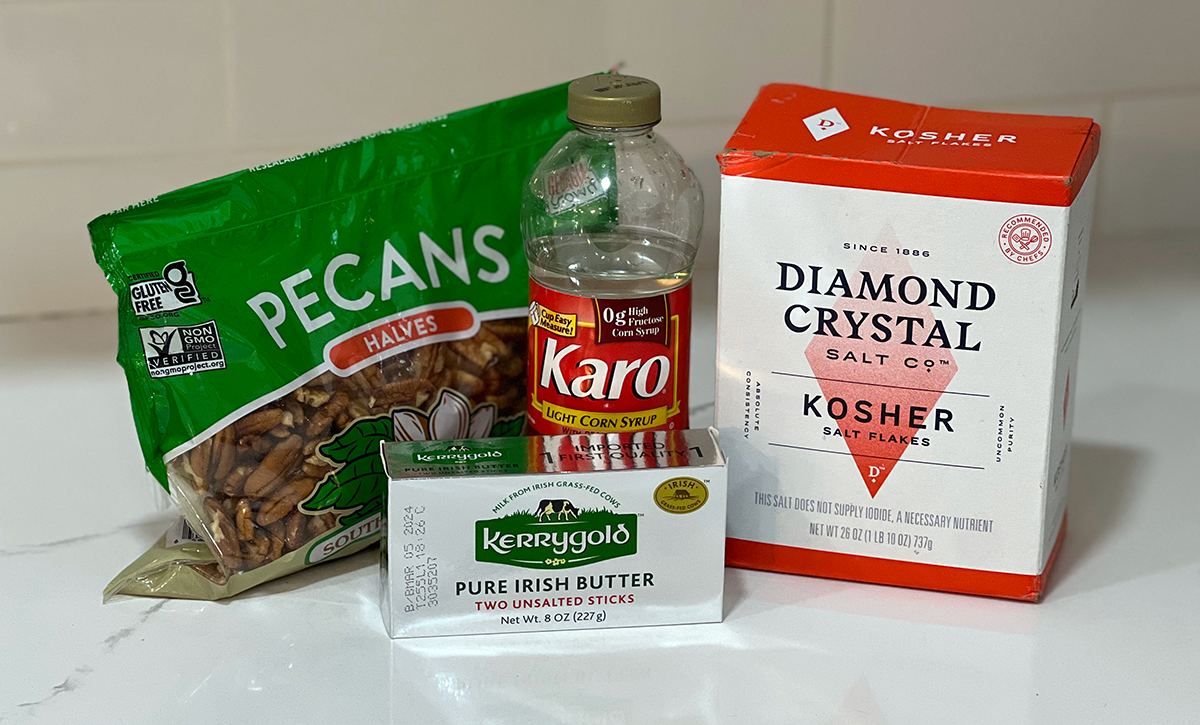 This Glazed Pecan recipe is a classic. It's a great introduction to candy making or working with sugar. All you really need to do it to boil the first four ingredients and then coat that mixture over the pecans. Bake and stir occasionally. If you can manage that – you can have a bowl of these tasty—and addictive—glazed pecans in no time.
This recipe is also a pretty good base for adding your own flavors and experimenting a bit. I think if I make these again I might add a little vanilla and cinnamon. Or, spice things up by adding a pinch of cayenne pepper. You could also go a whole new route and swap out the pecans for another nut like walnuts or cashews.
These glazed pecans are a great snack or garnish to another dessert. They'd be perfect on a Carrot Cake or Bingo Bars. I hope you give this recipe a try and if you do, please let me know what you think in the comments. Or, share a pic of your results on Instagram (@BDHBakes).