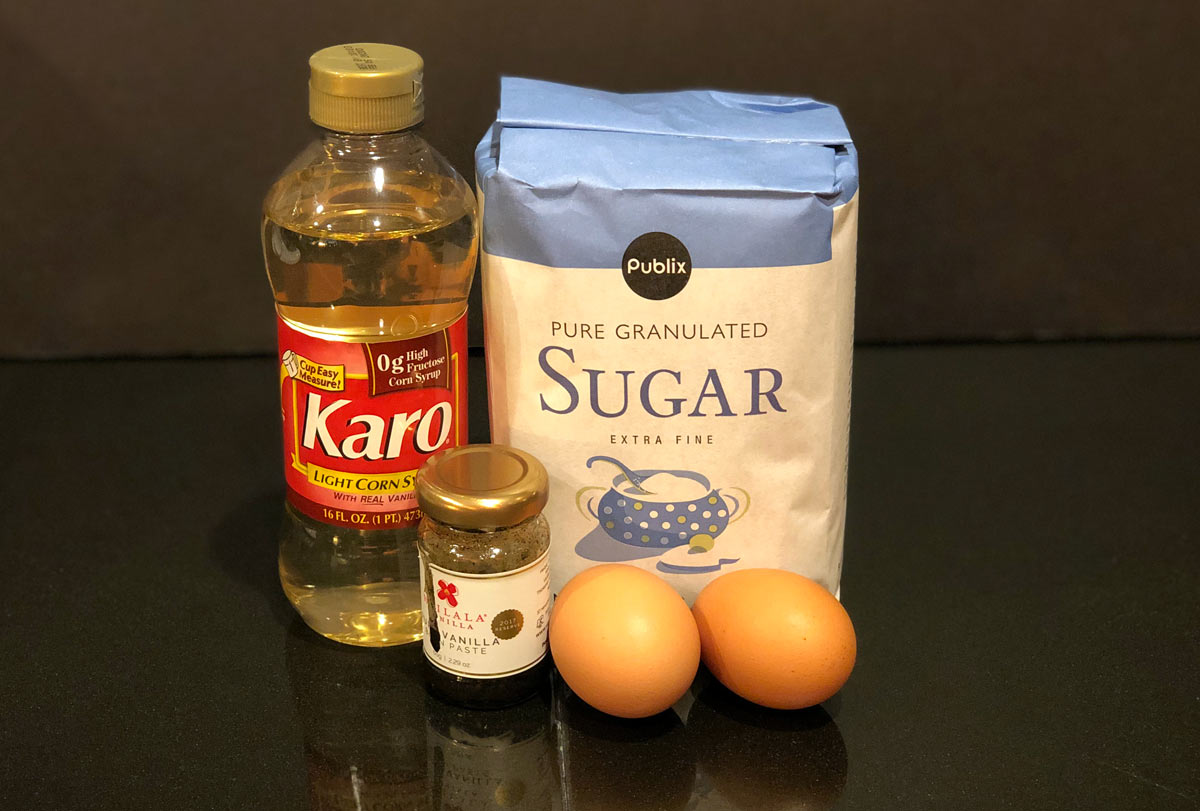 This classic divinity recipe came to me from my Grandma Jackie, but came to her from my Great Grandma Swan. I'm not sure that Grandma made divinity much, but it was sure a staple at Christmas for Grandma Swan. However, everyone agreed that she would use black walnuts as her mix-in and that was not the best idea.
As you can see from the hand-written recipe below, it's a complicated recipe and I didn't have a lot to go on. I did some research and called Grandma and we got through it. One of the recipes I found online suggested cherries as the mix-in and I thought that was a great idea. Grandma recommended using food coloring too, so I used a little red to match the cherries. Her actual suggestion was to do red and green for Christmas which I thought was great, but I wanted to see if I could get the basic recipe down first before getting all fancy!
This is a bit of a challenging recipe. It took me two attempts to get close. I think I still have quite a bit to learn and my mixture is just a bit over mixed. That's really the biggest challenge I think. You'll definitely need a candy thermometer and I would strongly recommend a stand mixer, but you can do it without one. Grandma Swan sure did!
Once you get the hang of it, I think this classic divinity recipe could really be fun and with the mix-ins you can really make it your own. I think it'd be great with pecans, candied ginger, candied orange peel, coconut, crushed peppermint candies—whatever you can think of!