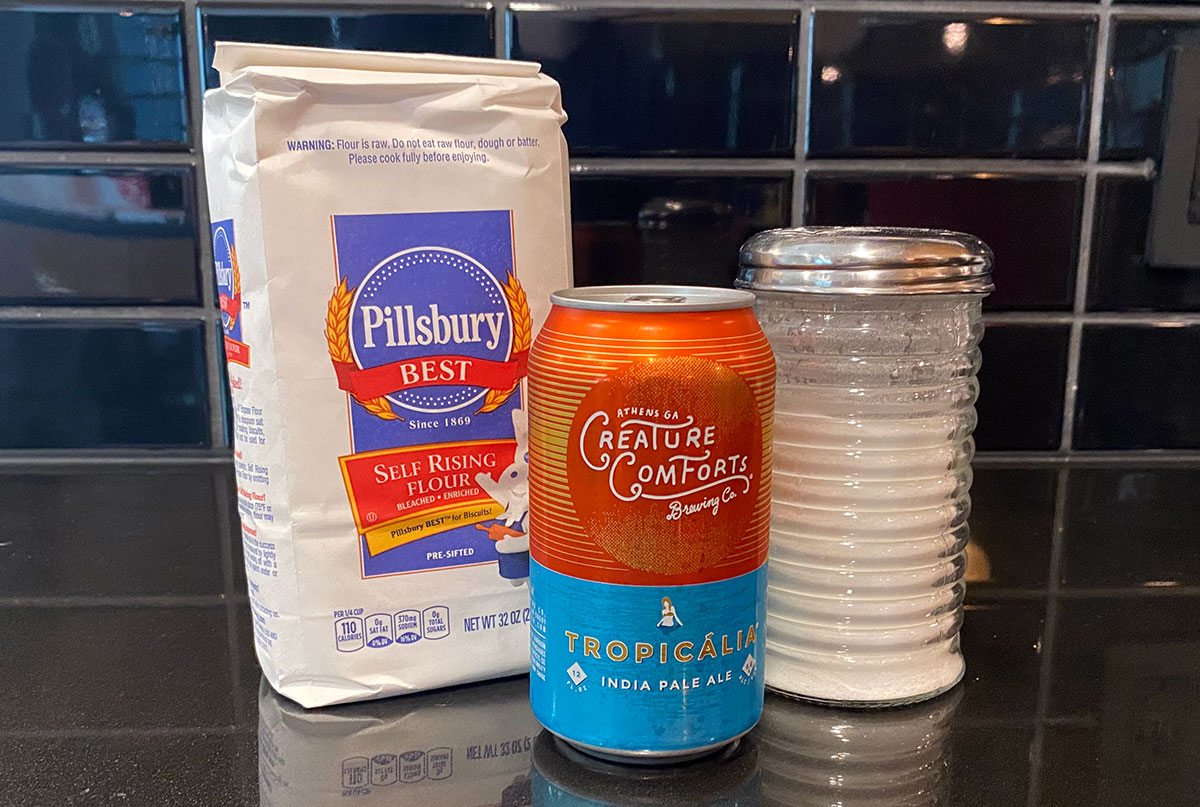 This is Grandma's Beer Bread and it is just about the best and definitely the EASIEST! If you've ever wanted to make a loaf of bread but were a little nervous – this is the recipe to start with. It honestly couldn't be any simpler and the results are going to be tasty! Three ingredients, mix them all together and bake. It's that simple. The hardest part is letting it cool before you eat it.
This is also a fun recipe because you can really change the flavor by using different beers. Since it's mid summer here, I went with Tropicália from Creature Comforts, a great summery beer. I'll be making this recipe again the fall and will try a dark pumpkin beer. And even though I don't enjoy wheat beers, I could see that flavor being great in making a spring or early summer loaf.
Definitely give this beer bread recipe a try – you might have everything you need on hand already. And if you do, I'll wanna know what type of beer you chose and definitely share a picture with me on Instagram (@bdhbakes).