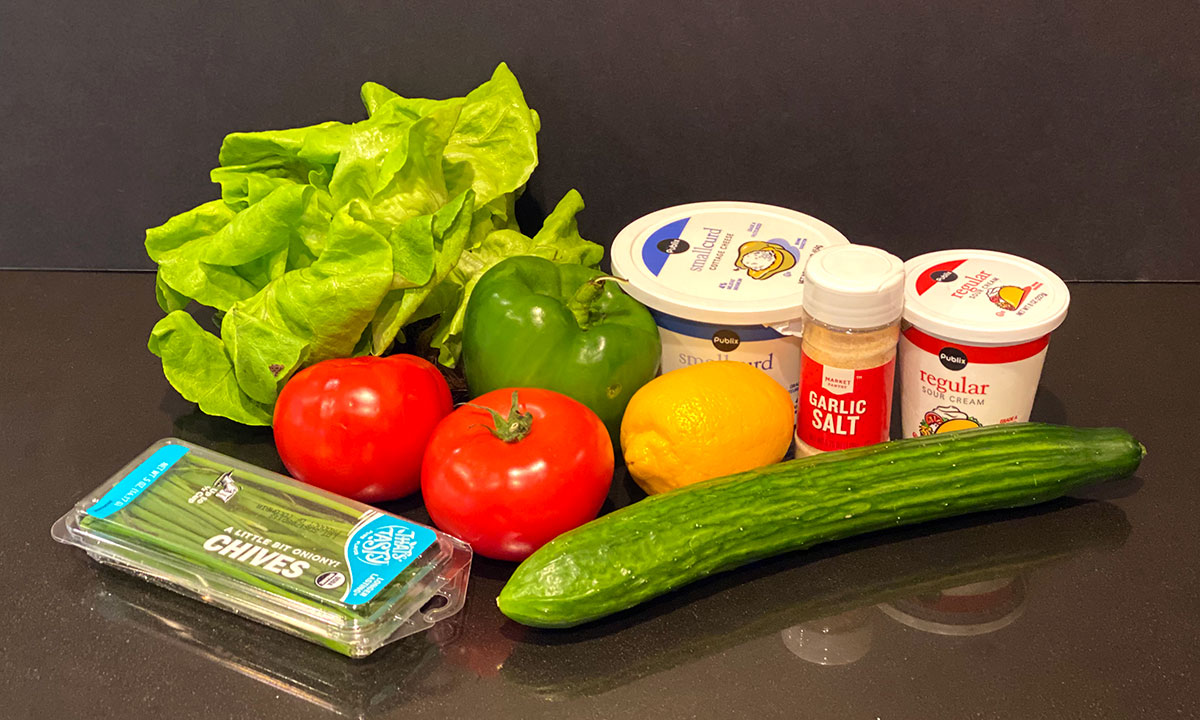 This cucumber tomato salad comes together in a snap and really has a great presentation if done to the recipe. If you are lucky enough to have a backyard garden, this is a great use of those tomatoes and cucumbers. Unfortunately, we don't so if you're like us, but sure so splurge on these ingredients at the store. I found these near-perfect beefsteak tomatoes and a chose to use a hothouse (or English) cucumber. Both were great but any type of cucumber will do and I'd recommend heirloom tomatoes if you can find them. Also, the lettuce is mostly for garnish, but I love using hydroponic butter lettuce as it tastes great and is so pretty!
The presentation of this cucumber tomato salad is great but it can be a bit difficult to serve. If I had to make it again I might just chop the tomatoes and add them directly to the mix. Also, if you like green peppers, I think you could easily double the amount and it's still be perfect. If you've got a crowd, this salad would also be easily to double or triple. Leftovers were good the next day, but it's definitely best on the day it's made.
If you make this salad, tell me about it in the comments below or take a picture and tag me in it on Instagram (@bdhbakes).