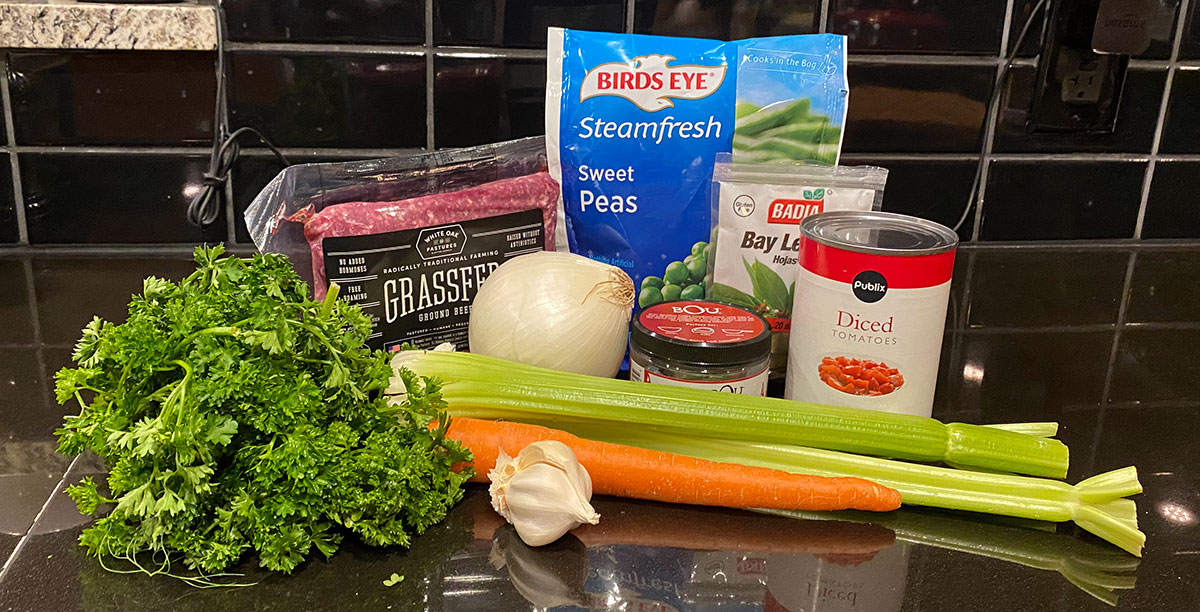 This Hamburger Vegetable Soup is a SOUP-er easy way to get a hot meal, full of veggies, on the table in under an hour. It's perfect for any cold night and will surely warm you up!
It's also very versatile. I think you could really play around with the ingredients as well – within reason of course – and still have a great meal. Don't like carrots? Swap that out for chopped green beans. Don't eat meat? Use veggie crumbles instead of the beef. No beef bouillon on hand? No problem, just use chicken stock. You get the picture?
One thing I would change in the process the next time I make this, would be to soften the veggies a bit at the beginning. I would heat the large pot, add a tablespoon or two of olive oil and then drop in the veggies and allow to cook over medium high heat for about 5 minutes or so. THEN I would add the 5 cups of water and bring to a boil. At that point I would add the bouillon, stir and simmer, covered for 20 minutes and finish out the recipe just the same as described below.
This Hamburger Vegetable recipe really could be a great base recipe for all sorts of concoctions and could keep your belly full and warm all winter. If you give it a try – please let me know what you think and share a picture with me on Instagram at @bdhbakes.