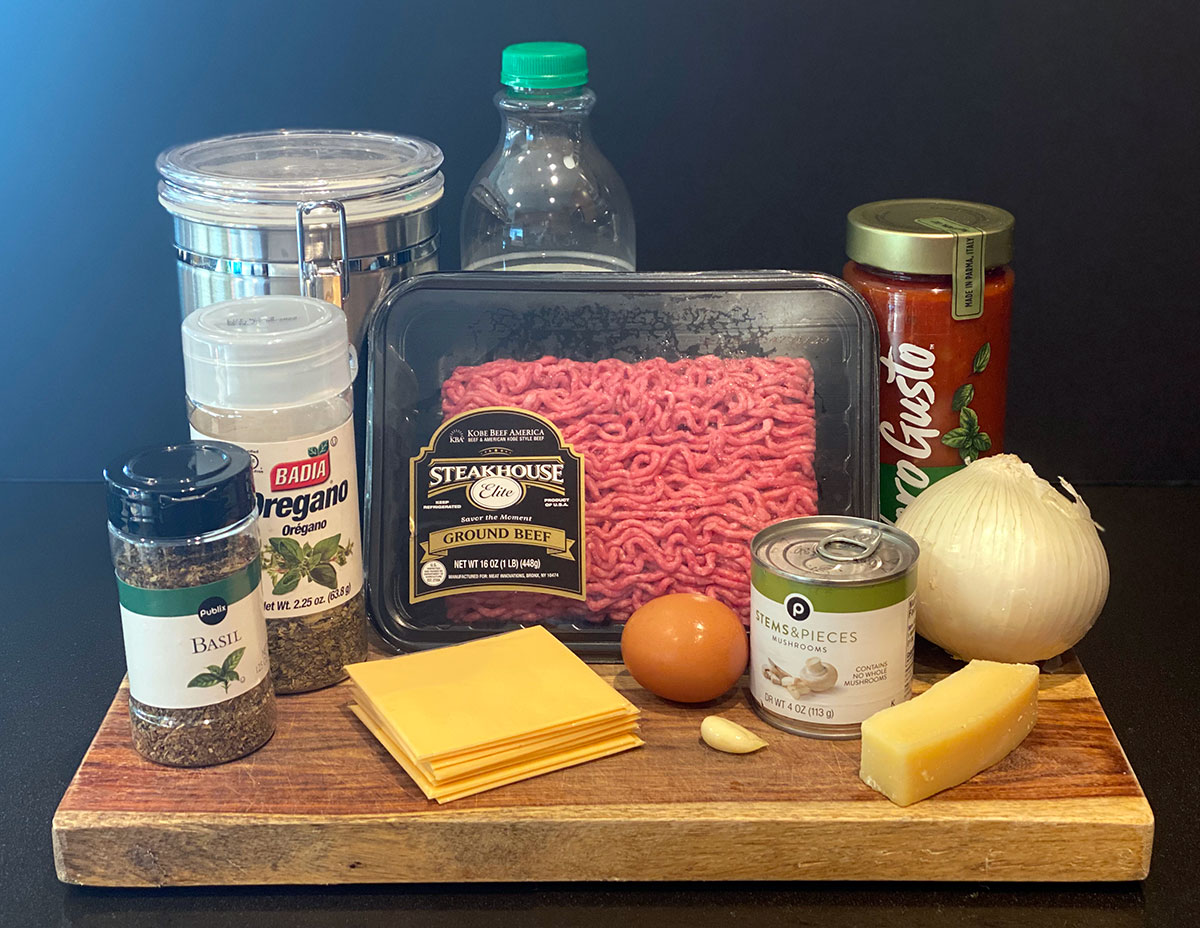 Well, this Italian Casserole is another casserole from my Grandma's cookbook that no one seems to remember. BUT, it looked interesting to me so I figured I'd give it a try and it was surprisingly good. Definitely a kid-friendly recipe as it creates basically a pizza pot pie. The recipe "as-is" is perfect for an 8″ x 8″ baking dish but that only feeds about 4 people. If you've got a larger crowd, I think you could easily the recipe and use a 9″ x 18″, although you might have a bit of dough left over.
A few notes on making this recipe, the tomato sauce you use can really change up the flavor quite a bit. You can also feel free to doctor the sauce to your personal taste. I added a bit of Italian seasoning and some fennel seeds which I think added some good flavor. For the Bisquick mix, I chose to make my own. Readers of this blog know I don't like having too many one-purpose ingredients on hand and you can easily make a cup of Bisquick by following the instructions on my Broccoli Puff recipe. Of course, for this recipe you'll need to double it to get the two cups needed. Also, I added garlic powder and Italian seasoning to the dough mixture to give it some extra flavor which I'd recommend as well.
This Italian Casserole recipe also has a lot of room for improvisation. It's a good cabinet cleaner as you can change up the ingredients quite a bit. You could easily swap out the ground beef for something healthier like veggie crumbles or ground turkey. Or, go for something more flavorful like Italian sausage. The canned mushrooms are great in this but you could also add in green peppers, black olives, chopped up pepperoni. Anything that you'd like on a pizza! And while the American cheese really made the dish very cheese and creamy – which is great – I think it would be equally good with sliced provolone or even fresh slices of Mozzarella.
I hope you give this one a try and if you do – send me a picture or post it on Instagram and tag me in it (@bdhbakes). And if you add anything fun to the mix, let me know!!