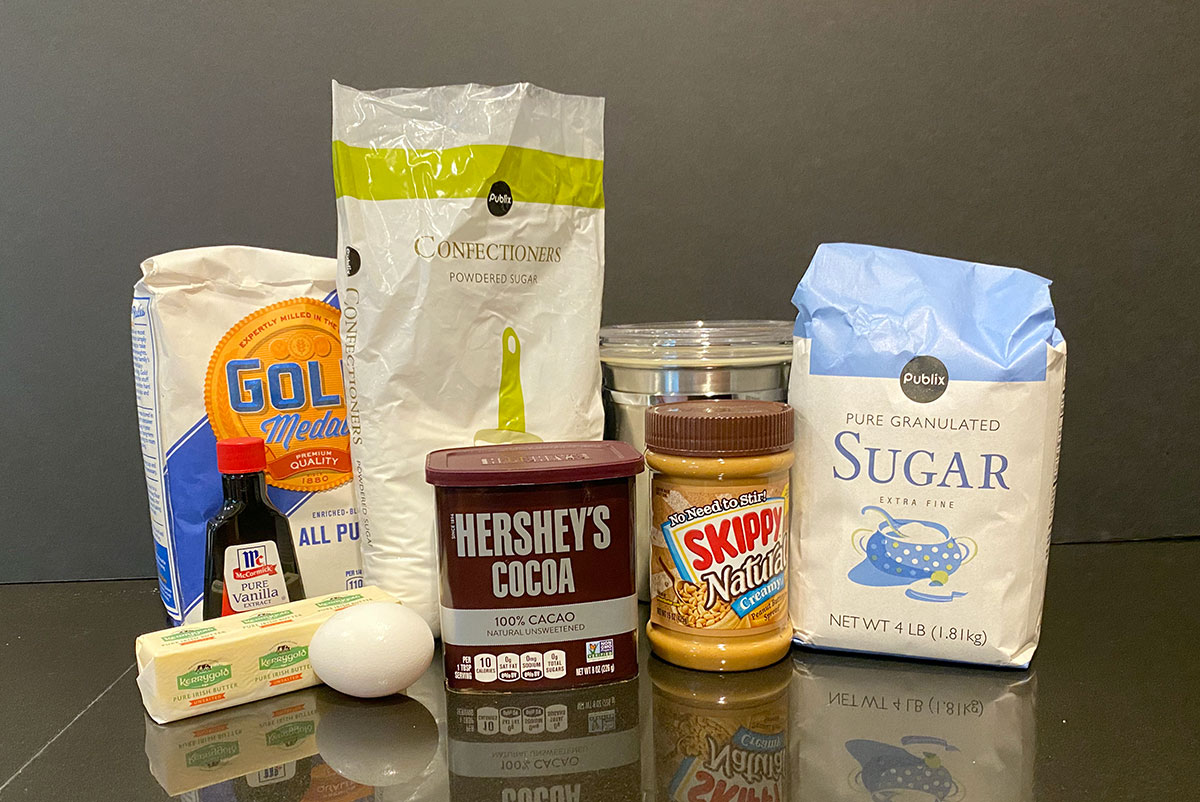 Ok, these Peanut Butter Middles Cookies might be some of my favorite cookies of all time! The perfect combination of peanut butter and chocolate is the centerpiece of these goodies. They're made extra special by having the peanut butter hidden in the middle. Making these cookies is a bit more time consuming and complicated than your average drop cookie, but they are so worth it.
The recipe is pretty straightforward and consists of making two separate doughs and then wrapping the second around the first. The first dough of peanut butter and powdered sugar I tried to combine with a hand mixer. That didn't work so well. I think I'd recommend just doing it with your hands. Just get a little dirty with this one and I think it'll be easier. You can easily weigh the dough and then divide it out exactly, but honestly, just eyeballing it is close enough. The second, chocolate dough, comes together just as any cookie dough recipe would.
The trickiest part of these cookies is combining them together. I found it really easy to just scoop the chocolate dough out with a tablespoon (just to keep the size consistent) and then roll it into a ball and flatten it out in my hand. Then place a peanut butter dough ball in the middle and pull the chocolate dough up around to fully wrap it. Pinch closed to seal. This whole process make this recipe really fun to do with kids as well!
These cookies go great with a cold glass of milk! You can freeze them as well, but if you do, definitely let them come to room temperature before eating. They are quite dense! If you try this recipe, please let me know what you think in the comments below. Or, share a picture with me on Instagram (@bdhbakes).