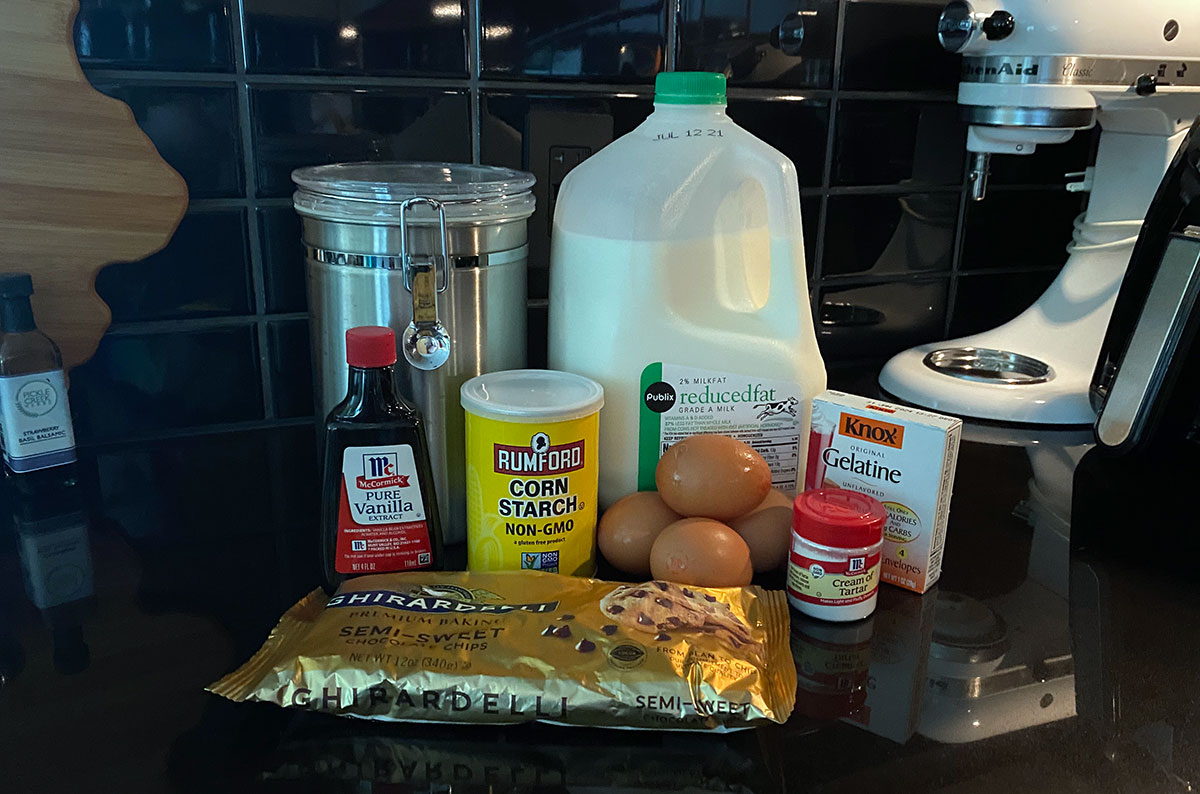 Black Bottom Pie is a classic "ice box pie" that used to be wildly popular. It is thought to have originated in the south and was meant to represent the Mississippi River with it's bottom layer of rich chocolate. The pie features Grandma's Pie Crust (of course!), the chocolate layer, a layer of rich meringue and a layer of whipped cream and chocolate shavings or sprinkles. While most of the recipes I share here are fairly approachable for any skill level, this one is more of a "technical challenge." It features several steps that are quite finicky to perfect including: pie crust, making custard, making a meringue, folding the custard into the meringue. Also, this pie is TALL so make sure you have a big fork at the ready!
This pie calls for a pre-baked pie crust. You can easily buy a pre-made one at the store, but it's going to be MUCH better with Grandma's Pie Crust. You can make it the day before and just cover it until it's ready to use. Alternatively, you can also use a graham cracker crust and save yourself one of the tricky steps. The graham cracker crust has become more and more common in recent years as well people adding a bit of rum to the custard and meringue layer. I think I will definitely try that next time by adding a tablespoon or two of dark rum to the custard with the gelatin. Another helpful hint is to make sure your eggs are at room temperature, they'll be easier to separate and room temp egg whites are much easier to whip into a meringue.
Although many of the steps of this Black Bottom Pie are a little tricky, if you stick to the recipe and take one step at a time, I'm sure it'll be perfect. And, even if any step isn't absolute perfection – it's still gonna taste great. I promise you that! If you give this pie a try, please let me know what you think in the comments or share a pic with me on Instagram (@bdhbakes).