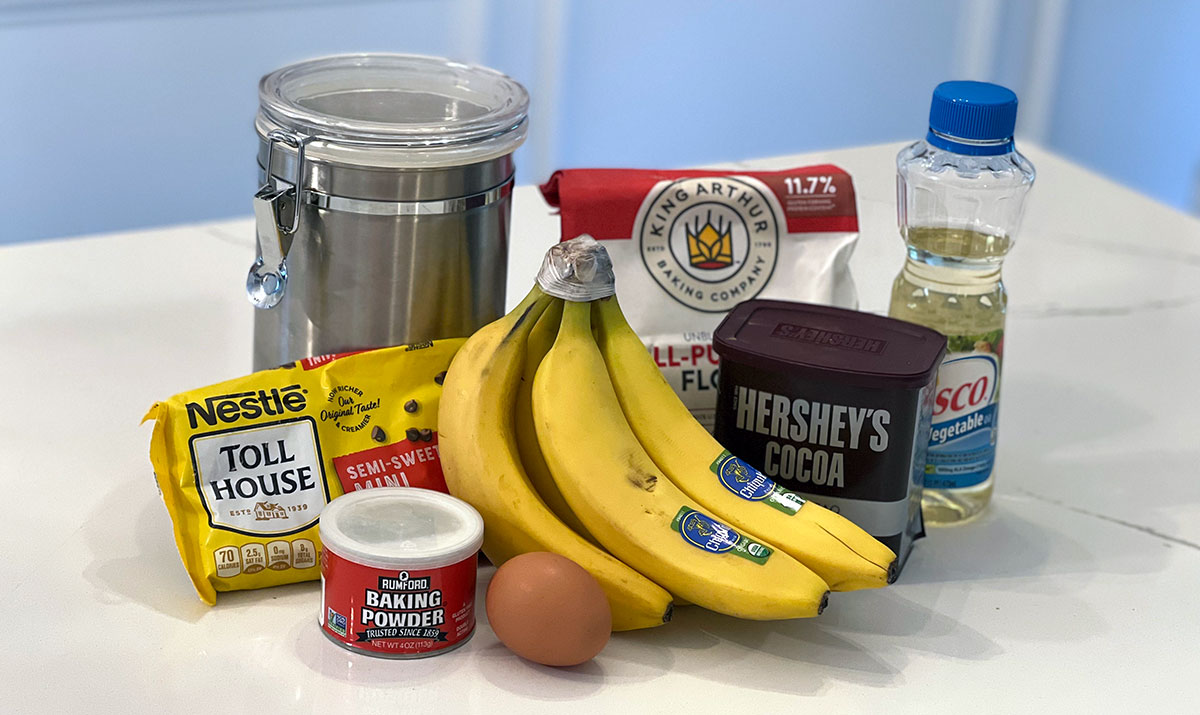 These Double Chocolate Banana Muffins are a real treat for breakfast or any time of the day. I mean, it's chocolate and bananas – you can't possibly go wrong. Plus, these muffins are quite easy to make! A great way to use up old bananas, too. You likely have most of the ingredients for these muffins on hand so that makes it even easier. They also come together in under an hour so these can easily be a weekend morning surprise for your crew.
This is also a great recipe for young bakers. Most of the steps are quite easy and fun. I remember being little and mashing the hell out of some bananas for banana bread. And you certainly don't need a stand mixer for these. You don't even need a hand mixer, really. If you've got a whisk and mixing spoon, you're good to go.
These double chocolate banana muffins were quite popular at our house and I hope they are at yours, too. If you give them a try, let me know what you think in the comments. I'd love to also see a picture as well. Share one with me on Instagram (@bdhbakes).